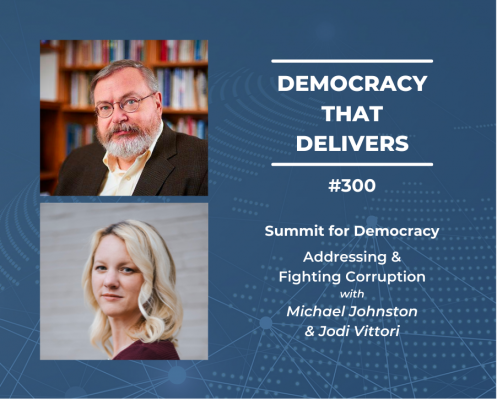 Professors Michael Johnston (Colgate) and Jodi Vittori (Georgetown) join guest host Frank Brown, Director of CIPE's Anti-Corruption & Governance Center. This is part of a mini-series around President Biden's Summit for Democracy. Specifically, they talk about ways to improve anti-corruption efforts around the world.
---
Want to hear more? Listen to previous podcasts at CIPE.org/podcast.
Subscribe to the podcast on iTunes or your Android device.
Like this podcast? Please review us on iTunes.