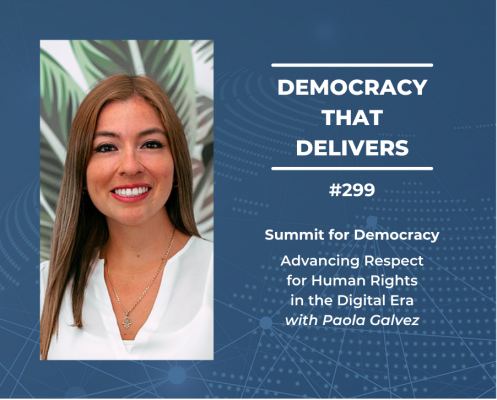 Paola Galvez, 2020-2021 Open Internet leader and advisor to the Presidency of Council Ministers of Peru in charge of digital regulation, joins Democracy that Delivers host Ken Jaques and Anna Kompanek, Director, Global Programs, CIPE. This episode is part of a mini-series around President Biden's December 2021 Summit for Democracy. Specifically, they talk about the Open Internet Leadership program that CIPE helps run, and ways governments can encourage internet freedom and availability.
Relevant resources:
---
Want to hear more? Listen to previous podcasts at CIPE.org/podcast.
Subscribe to the podcast on iTunes or your Android device.
Like this podcast? Please review us on iTunes.