CIPE is proud to have collaborated with Nobel Prize Winner Maria Ressa and her organization Rappler on amplifying civil society stakeholders' voice in good governance.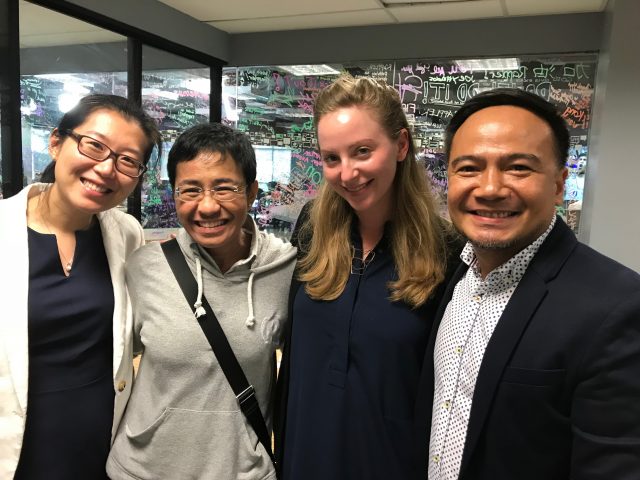 The Nobel Peace Prize is often awarded to someone who has spent many years promoting the cause of freedom, rather than someone who has worked on one specific project in the preceding year. This year is a perfect example of the former, as winner Maria Ressa has earned the award for her work across the years.
Over the past five years, CIPE has worked with Rappler to promote the cause of good government in the Philippines.
"Maria Ressa uses freedom of expression to expose abuse of power, use of violence and growing authoritarianism in her native country, the Philippines. In 2012, she co-founded Rappler, a digital media company for investigative journalism, which she still heads," the Prize committee wrote. "As a journalist and the Rappler's CEO, Ressa has shown herself to be a fearless defender of freedom of expression. Rappler has focused critical attention on the Duterte regime's controversial, murderous anti-drug campaign. The number of deaths is so high that the campaign resembles a war waged against the country's own population. Ms. Ressa and Rappler have also documented how social media is being used to spread fake news, harass opponents and manipulate public discourse."
Over the past five years, CIPE has worked with Rappler to promote the cause of good government in the Philippines. For example, the Innovations for Good Governance (or "InnovateGov") Project is a CIPE-backed initiative launched in the Philippines in 2018 wherein collaboration with Rappler enabled 40 youth leaders under the #WeTheFuturePH movement  advance their insights and opinions on human rights and democracy. The #WeTheFuturePH movement advocated for the youth's vision and concerns towards a rights-based governance agenda by looking into ways to solve problems, and what steps they need to take to change the direction of the nation to make the Philippines a regional beacon of political and economic freedom and opportunity.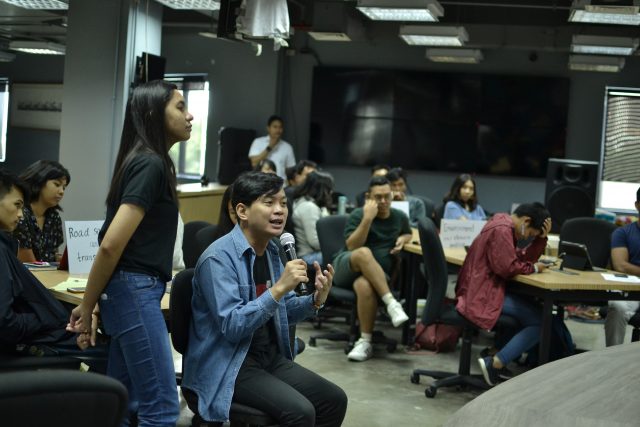 InnovateGov opened an avenue for students, young professionals, entrepreneurs, and community-based stakeholders to engage in good governance both at the local and national levels. It helped Ressa and her organization spread their message. Political experts understood the importance of the efforts. "We need ordinary citizens. We need participatory mechanisms. But sometimes, it starts with having a network of champions within a city or municipality," said Dr. Francisco Magno, Director of the Jesse M. Robredo Institute of Governance at De La Salle University, after a session in 2018. "It is very important for champions to work together to improve the ecosystem."
CIPE wholeheartedly congratulates Maria Ressa and her co-Noble Peace Prize winner, Dmitry Andreyevich Muratov. CIPE is eager to support their important and very needed work to safeguard freedom of expression, a precondition for democracy and lasting peace, in the years to come.