East African SMEs' Post-COVID Recovery: Exploring the Influence of Business Continuity Plans (BCPs) and the Role of Governments and Stakeholders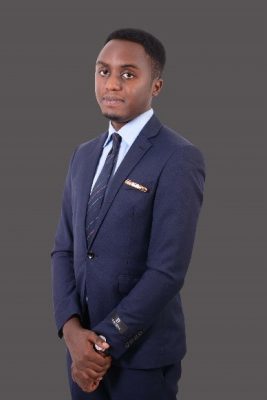 East Africa is a younger region, with 80% of the population of 177 million people under the age of 35. Certain sectors in the region have demonstrated high growth rates, such as agriculture, tourism, manufacturing, technology, and business services, which presents enormous entrepreneurial opportunities for young people. Similar to other African regions, youth in East Africa have demonstrated their ability to leverage the limited resources at their disposal to launch small ventures that serve local market needs, while improving their own livelihoods.
The state of global emergency caused by the COVID-19 pandemic instantly affected small and medium-sized enterprises (SMEs), the majority of which did not have enough financial and organizational agility at their disposal to cope with the evolving economic disruptions. In Uganda, about 47% of SMEs are in manufacturing, 49% are in services, and 80% are in the agriculture sector. Across these sectors, the workforce has been reduced by more than a quarter. In Rwanda, at least 57.5% of SMEs operating across different industries closed operations between March and April 2020.
In response, 83% of governments and their stakeholders across East Africa intervened by providing SMEs with both non-financial and financial support and incentives that have influenced the survival rate and the possible mechanisms that can be adopted to finance SMEs' business continuity plans (BCPs). To ensure long-term resilience and a higher survival rate, it is crucial to assess how BCPs can shape the narrative for both SMEs and governments.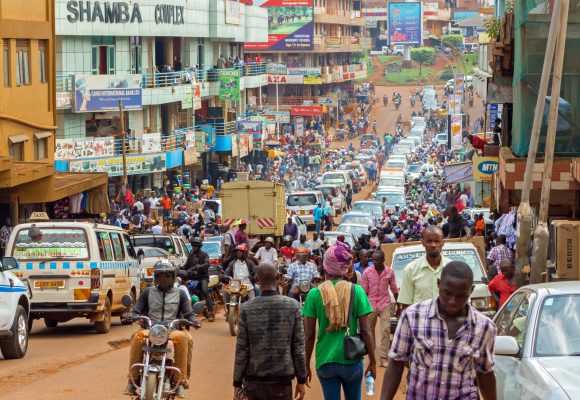 As a CIPE Youth Leader, my research team examined the survival rate of youth-led SMEs in East Africa and the influence of the Business Continuity Plan on youth-led businesses during the pandemic. We also explored several interventions introduced by the East African governments and other stakeholders to support youth-led businesses. We developed an actionable framework to support youth-led SME Business Continuity Plans to establish resilience that will last beyond COVID-19.
Touching on both qualitative and quantitative aspects, our research methodology relied on a correlational research design to establish the survival rate between SMEs that initially had BCPs in place compared to those that didn't. We also explored some existing gaps in BCPs. We used case studies to identify governmental and non-governmental interventions aimed at SME recovery and examined the gaps in alignment with BCPs. We involved 75 youth-led SMEs from Rwanda, Uganda, and Kenya that employ less than 100 people (including the owner) and operate in the manufacturing and trade sectors. We conducted 75 surveys and five follow-up focus groups with five youth-led SMEs per focus group. After an in-depth data analysis, we reached the following findings:
65% had no BCP in the first ten days after the lockdown was announced in their countries and 42% mentally struggled to cope with the situation during that period.
35% had BCPs, but 73% of this group lacked the financial resources to implement their BCPs.
Customer access, as well as supply chains, were ranked as the top business functionalities that were disrupted by the pandemic.
96% had not developed any pandemic risk management and lacked any pandemic-business disruption exposure as precedents to rely on.
All respondents applied for financial support across governmental and non-governmental programs, but only 34% of them were approved.
86% believed that financial support from governments and stakeholders should come along with soft support including training and education, with risk management being ranked as the most important.
16 SME-targeted COVID-19 recovery programs were identified and a majority were sector-agnostic.
The identified COVID-19 recovery programs have impacted over 150,000 SMEs, an estimated 15% of total SMEs active in the countries.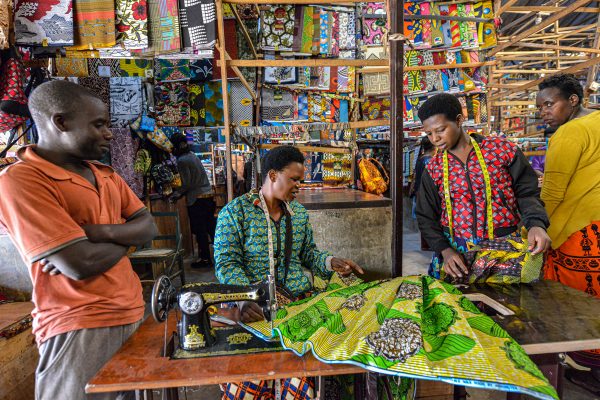 Our findings allowed us to develop an actionable framework that combines a unified approach targeting three groups: SMEs, governments, and non-governmental stakeholders. Each group provides significant input to the others to build more resilience within the BCP scope. For SMEs, the inputs for government and stakeholders range from actual or real-time data and rule of law practices (following the introduced COVID-19 restrictions), to entrepreneurial confidence and the embrace of organizational agility. For the government, the identified inputs involve financial instruments (grants and subsidies), advocacy for SMEs to financial institutions, educational support, and mental health services. Non-governmental stakeholders, such as business accelerators and incubators, could contribute to the framework by mentoring and coaching SMEs to develop their BCPs and funding through equity, debts, grants, and other financial instruments. The framework goes alongside the implementation plan and necessary factors for success.
As two SMEs that participated in our research said:
"We are in an era that calls for joint efforts for businesses' survival. It's not that the country has limited resources, but the required forces to make changes are uncollaborative and priorities aren't targeted" – Kenyan respondent 
"As a business owner, I strongly believe in a future where my business is resilient and impactful to both myself and my community" – Rwandan respondent 
We agree with these statements that, in joining efforts to support businesses, we can build a more resilient, development-driven, and locally impactful SME ecosystem.
On September 28, I will be presenting my research and recommendations at the first-ever CIPE Youth Leadership Conference. Register here: https://cipe.swoogo.com/2021/