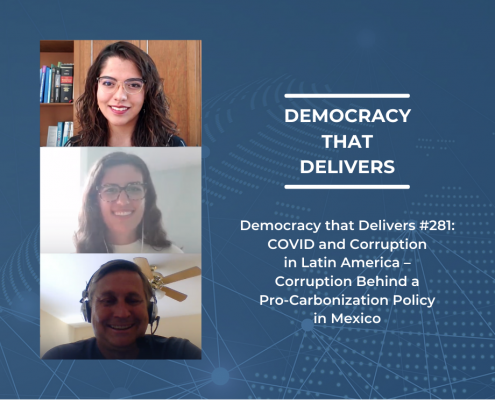 Democracy That Delivers host Ken Jaques partners with CIPE's Latin America and the Caribbean Program Officer Elena Padbury in a new mini-series behind the scenes of the recently released report on the relationship between the COVID-19 pandemic and corruption risks in Latin America. Cracking open the first of its three country case studies, Viviana Patiño from the Regulation and Economic Competition Program of Mexico Evalúa shares her findings on corruption in the Mexican electricity sector during the pandemic.
Want to hear more? Listen to previous podcasts at CIPE.org/podcast.
Subscribe to the podcast on iTunes or your Android device.
Like this podcast? Please review us on iTunes.