In today's crowded media information scene, the effective use of social media plays a key role in ensuring that important information reaches the right audience. At the Center for International Private Enterprise (CIPE), the Safe Business is Your Choice awareness campaign is one example of how this can be done.
Launched in February 2021 under the US Department of Labor-funded "Engaging Workers and Civil Society to Strengthen Labor Law Enforcement" project, the awareness campaign is executed by CIPE and Solidarity Center team members. Three main principles outlined below have guided the campaign's execution. By sharing CIPE's experiences, we hope to empower other teams that are raising awareness on critical topics including corporate compliance and private sector engagement.
Principle 1: Choose the right channel for the message you want to convey and the audience you want to reach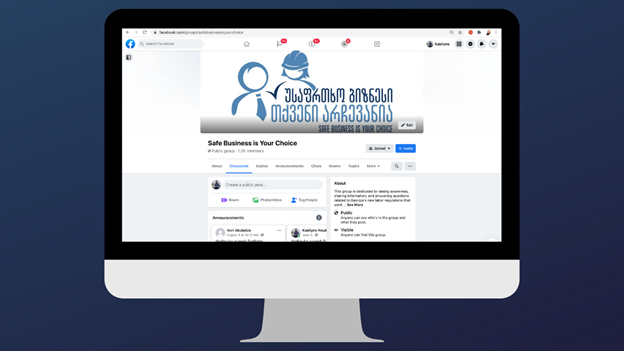 Changes to Georgia's labor legislation affect everyone, whether they are employers, employees, belong to a labor union, or serve in a public institution.Thus, a key goal of CIPE's awareness campaign was to reach as many stakeholders as possible. To achieve this, our team had to select the best channel for reaching a broad audience. Based on data from We Are Social and Hootsuite, Facebook was the optimal platform, with 2.5 million active users in Georgia, compared to 940,000 Instagram users and 350,000 LinkedIn users.
An important element to consider when identifying which channel to use for a campaign is the target audience perspective. For example, we chose to center our campaign on Facebook, rather than across multiple channels, to strengthen group participation and prevent audience confusion. By building and growing a Facebook group, our audience knew where to access campaign-specific information, how to ask questions, and most important: where to share information. This last component has been crucial to the success of our campaign, as the Safe Business is Your Choice Facebook Group serves as a resource for people with questions regarding specific aspects of labor law. People can join the group to ask specific questions related to labor law and get advice from many of Georgia's leading labor lawyers and practitioners.
Principle 2: Establish the campaign's credibility in the early stages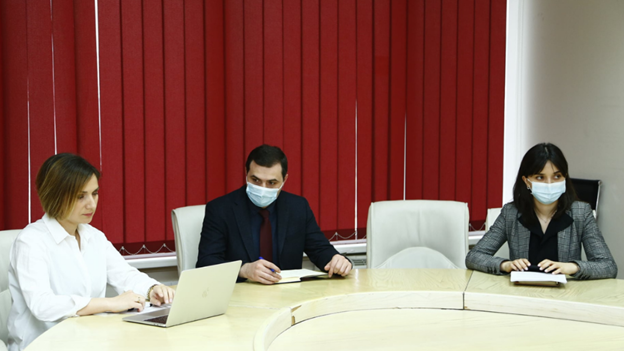 From the moment a campaign is launched, it is crucial to earn the audience's trust and respect to ensure success. CIPE achieved this by featuring prominent leading experts as speakers throughout a variety of question-and-answer sessions hosted in the early stages of the campaign. One of our first events discussing the legislation changes featured Beka Peradze, Head of the Labor Inspection Office at the Ministry of Labor, Health and Social Affairs of Georgia, as a speaker. Some 300 people attended virtually. Our team has also featured respected judges, well-known university lecturers, and established business attorneys in additional events. Participants could ask experts questions throughout the events, all of which were answered either in-session or after in the Facebook group.
Principle 3: Discover and pursue opportunities to be a trailblazer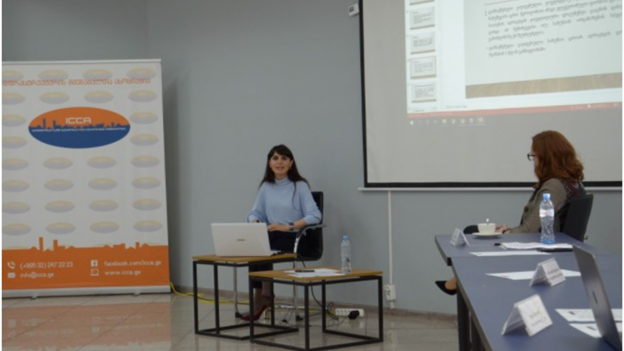 Throughout the first several months of the campaign, CIPE's work held public discussions on specific topics concerning changes to Georgia's labor legislation raised by the business community, such as overtime compensation, gender, inclusion, diversity, and discrimination. Our campaign has organized several events to meet these needs, many of which marked the first formal event held on the specific topics.
For example, on April 28, in honor of the World Day for Safety and Health, CIPE and the Solidarity Center organized the first-ever roundtable discussion between representatives from the Georgian Trade Union Confederation and the Infrastructure Construction Companies Association. This event marked the first instance of dialogue between two historically opposed parties that signaled a common, shared path toward both parties' compliance with the new labor regulations. Additionally, CIPE has held multi-day virtual training sessions for 30+ Georgian business associations on changes to the regulations and has facilitated new employer-worker roundtables to explore best practices concerning topics like labor-management cooperation.
Conclusion
Six months into this campaign, CIPE has seen more than 1,300 people join the campaign's Facebook group. The number only continues to grow. Our team has also published two informational campaign videos (1, 2), both of which will be broadcast on local Georgian television to reach a broader audience across regions and cities. The audio of the videos will also be played across regional radio stations. We will publish an additional three videos in the upcoming months.
The value our campaign has created for diverse stakeholders in Georgia can be summarized by group member Eka Kardava, who was also featured as an event speaker on the topic of overtime regulation.
"It is unprecedented in Georgia for a campaign like Safe Business is Your Choice to provide the broad society, employers, and employees equally with objective, unbiased, accurate information about how to protect labor rights and comply with responsibilities. It is also highly ethical and accessible for this campaign to be based on a social platform that allows any person, expert, or organization to contribute to the goal of the campaign in a non-discriminatory manner without any barriers to participation."
The Safe Business is Your Choice awareness campaign is scheduled to run through summer 2022. If you would like to join the campaign, join this Facebook Group and reach out to Mariam Kuchuloria (mkuchuloria@cipe.org) or Kaidlyne Neukam (kneukam@cipe.org), CIPE Strategic Communications Consultant. Additionally, subscribe to CIPE Europe & Eurasia's regular newsletter to receive all future updates connected to the campaign.
---
*Funding for this project is provided by the United States Department of Labor under cooperative agreement number IL-32531-18-75 K, through a sub-award from the Solidarity Center. 100% of the total costs of the project or program is financed with federal funds, for a total of $580,000. This material does not necessarily reflect the views or policies of the United States Department of Labor, nor does mention of trade names, commercial products, or organizations imply endorsement by the United States Government.