Editor's Note: Zambia's vast youth population and its huge voter turnout on August 12 will likely drive the outcome of tense elections.  Zambia is facing deep economic challenges and rising unemployment. The current government has cut education spending and recently enacted Internet blackouts. CIPE Youth Leader Vanessa Chisakula and colleague Gerry Sikazwe describe the atmosphere and how they and fellow "artivists" are trying to make their voices heard as they push for peaceful change.
In the days leading up to the election, the weight in the air could tell you something was coming. The August 12th election will decide the seventh Zambian administration since that of the founding father, renowned freedom fighter and the Republic of Zambia's first president, the late Dr. Kenneth David Kaunda (elected in 1964). In the 56 years since its independence from British rule, Zambia has experienced some of the most peaceful transitions of power, starting with Dr. Kaunda's one-party state to Dr. F.T.J Chiluba's multi-party system in 1991.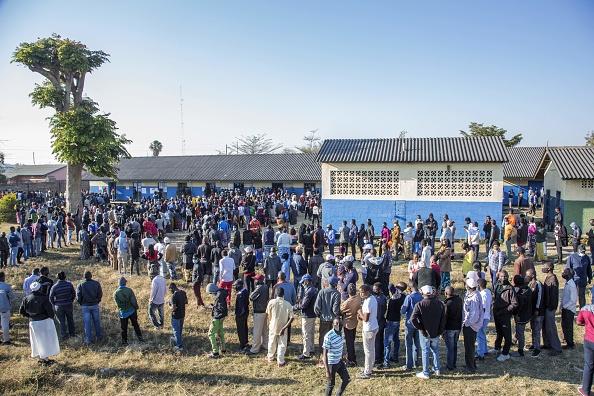 As is customary in many countries, rallies and distribution of political party regalia and artifacts have dominated the campaign scene. Even with the looming presence of COVID-19, campaigns leading up to the election were continuously punctuated by the use of songs on loudspeakers, television, radio-based interviews, and advertisements. Internet ads also played a role, with some political parties placing Google ads on blogs, websites, and apps. 
---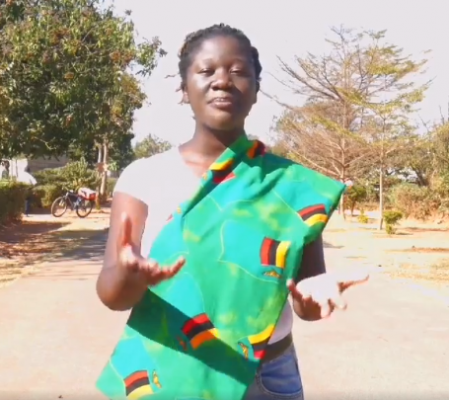 Through my project as a CIPE Youth Leader, I helped produce ten poetic videos advocating for peace, fairness, and freedom in the electoral process to raise awareness and encourage open participation. This was achieved in collaboration with the Word Smash Movement. Word Smash is a group of South African creative youth "artivists." As a social Pan-African Movement, its main thrust is to provide a platform for young activists to speak truth to power through spoken word.
My project involved a write shop, where I selected ten successful participants to develop poetry pieces. The selection criteria considered not only talent, but also gender balance and content knowledge. My own poem projected my expectations of the Zambia I want to see after the election, while this duet addressed violence dressed up as peace. Participant Yihemba highlighted the role women play in seeing democracy come to life. The Word Smash Poetry Movement Facebook page contains all ten videos.
---
The participation rate of young people in the forthcoming elections at the local government and parliamentary level has been impressive. The number of first-time voters this year is quite high, which indicates Zambia's youth have both civic knowledge as well as a high level of patriotism. According to polls and country data, more than half of registered voters are in their mid-30s or younger. This is a positive sign, as the government faces critical decisions that will fuel or diminish the potential of future generations. Additionally, growing youth representation in the government could lead to development work that is inclusive of other traditionally marginalized groups, including women, and restore confidence that Zambia is on the right path.
There has been some election-related violence, but by most accounts, less than during the 2016 elections. The Electoral Commission of Zambia (ECZ), comprised of activist voices and civic bodies, continues to demand and encourage peaceful interactions among political parties. Energy among rivals is very thick, mostly between the two big contesting political parties, the United Party for National Development Zambia (UPND) and the ruling Patriotic Front Zambia (PF). 
Campaign themes and debate have centered around the level of change needed to bring economic recovery and opportunity to Zambia. Many citizens assert that current leaders have failed to rule the country as expected and point to the country's massive debt issue, a Health Ministry drug scandal, and the lack of job creation for young people. Supporters of the current government focus their attention on some praiseworthy deliverables by the government, such as infrastructure development of malls and roads. As of this writing, it is difficult to predict who will win. What is clear now is that the lines have been drawn and soon the results will be in.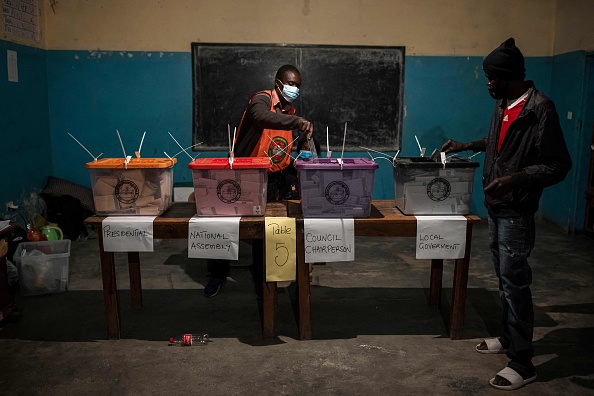 Regardless of age or employment status, the Zambian people are heavily invested in the outcomes of these elections.  Even though elections are primarily about political parties and tend to be very divisive, they are also a process that can represent unity. Elections bring together all citizens to make decisions on the future direction of their countries, communities, families, and lives. 
In Zambia, the temperature is ripe, and the land is ready for the tilling and planting. There is both excitement and anxiety about what is to come. First-time voters await the results with both eagerness and soberness, hoping they made the right choice. Meanwhile, returning voters appear to be equally motivated to register their feelings and hopes for the country. COVID-19 poses a peculiar challenge but taking lessons from recent election processes in Uganda and Malawi, citizens have turned out in record numbers this year to ensure their wishes are represented. We wish, that at the close of the exercise, it will be Zambia that wins.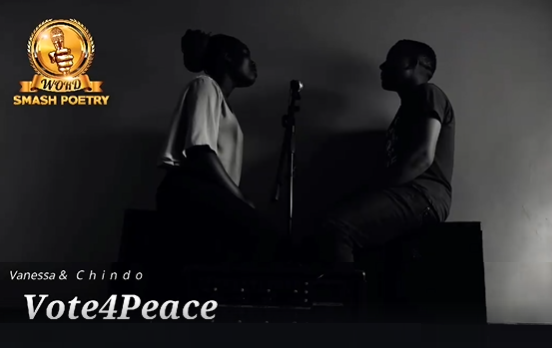 Vanessa Chisakula is the Co-Founder and National Coordinator of Word Smash Poetry, a movement that encourages creative free expression among Southern African youth "artivists" and promotes social Pan-Africanism. She is a member of CIPE's 2021 Youth Leadership Program. Gerry Sikazwe is the Communication Lead at Word Smash Poetry Movement and a seasoned literary voice on issues pertaining to youth development. The views expressed here are their own.