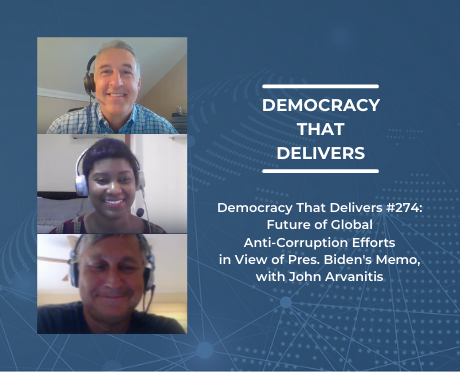 On this episode of Democracy that Delivers, our host Ken Jaques brings fan favorites CIPE Africa Senior Program Officer Lola Adekanye and Kroll Compliance Risk and Diligence Managing Director John Arvanitis back together again from across the globe to continue the fascinating discussion from Episode #269. This time, they discuss President Biden's Memorandum on Establishing the Fight Against Corruption as a Core United States National Security Interest, particularly its commitment to greater cooperation and accountability between governments, businesses, and civil society in the global implementation of rule of law.
---
Want to hear more? Listen to previous podcasts at CIPE.org/podcast.
Subscribe to the podcast on iTunes or your Android device.
Like this podcast? Please review us on iTunes.