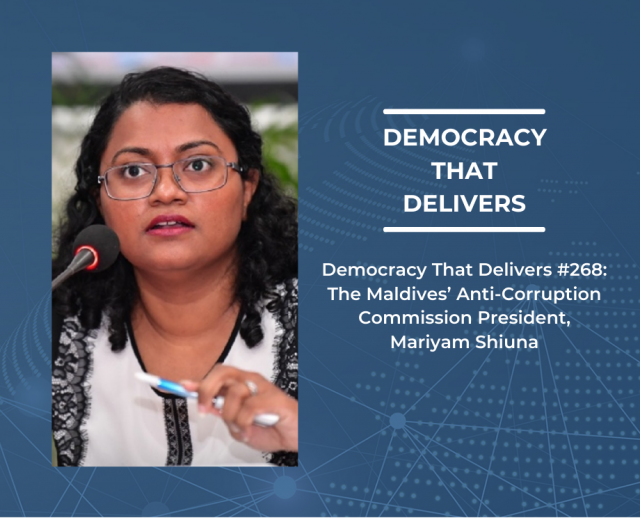 Maldives Anti-Corruption Commission President and Former Transparency Maldives Executive Director Mariyam Shiuna joins the CIPE Anti-Corruption & Governance Center podcast this week to share her perspective and lessons learned on the transition from being a transparency and integrity civil society leader to heading the government's newly empowered anti-corruption agency. Shiuna talks about her agency's reform agenda, including addressing weaknesses that led to 2018's high-profile MMPRC scandal that saw $200 million in government funds go missing and over 50 islands and lagoons sold via corrupt deals. Listen now to hear her insider's perspective on running a 100-employee anti-corruption agency, managing sometimes treacherous relationships with other government leaders, and how the business community can play a role in changing assumptions about corruption in the small Indian Ocean country.
---
Want to hear more? Listen to previous podcasts at CIPE.org/podcast.
Subscribe to the podcast on iTunes or your Android device.
Like this podcast? Please review us on iTunes.