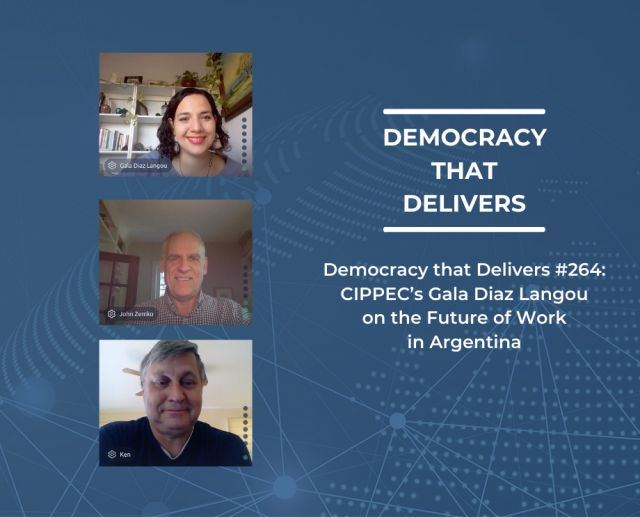 In this continuation of the "Future of Work" series, we seek to make sense of the changes, reforms, and challenges brought about by COVID-19 in Latin America. Our host Ken Jaques is joined by CIPE Latin America & Caribbean Regional Director and cohost John Zemko in a discussion with the newly-appointed Executive Director of the Center for the Implementation of Public Policies Promoting Equity and Growth (CIPPEC) Gala Diaz Langou. Live from Buenos Aires, Langou shares the impact of the COVID-19 pandemic on socio-economic inequalities in Argentina, her vision for bridging the gaps, and more about CIPPECC's own "Future of Work" initiative.
---
Want to hear more? Listen to previous podcasts at CIPE.org/podcast.
Subscribe to the podcast on iTunes or your Android device.Like this podcast?
Please review us on iTunes.