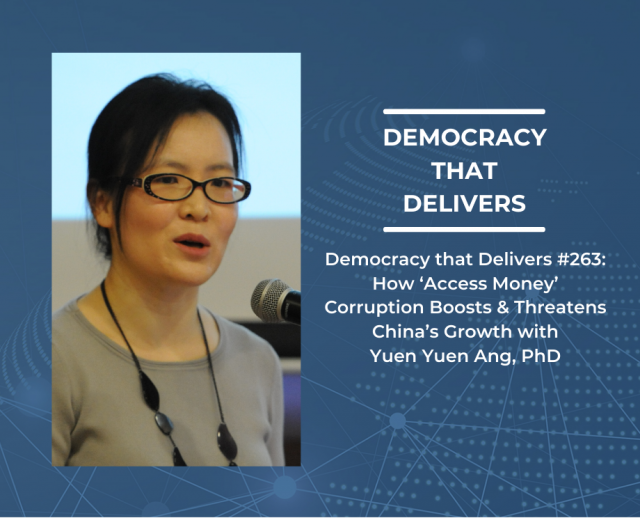 Political scientist, China scholar, and University of Michigan professor Yuen Yuen Ang, PhD, joins the CIPE Anti-Corruption & Governance Center podcast this week to provide an expert's guide to how corruption has supercharged and complicated China's blistering rate of economic growth. Sharing insights from her new book, China's Gilded Age: The Paradox of Economic Boom and Vast Corruption, Ang distinguishes between four kinds of corruption: petty theft, rent theft, speed money, and access money, the last of which she dubs "the steroids of capitalism." Listen now to hear her share how different forms of corruption have harmed or in some cases accelerated China's growth, and why she believes the pervasiveness of access money threatens a long-run economic blowout. Ang is joined by ACGC Director Frank Brown and CIPE's Asia Senior Program Officer Catherine Thai.
---
Want to hear more? Listen to previous podcasts at CIPE.org/podcast.
Subscribe to the podcast on iTunes or on your Android device.
Like this podcast? Please review us on iTunes.