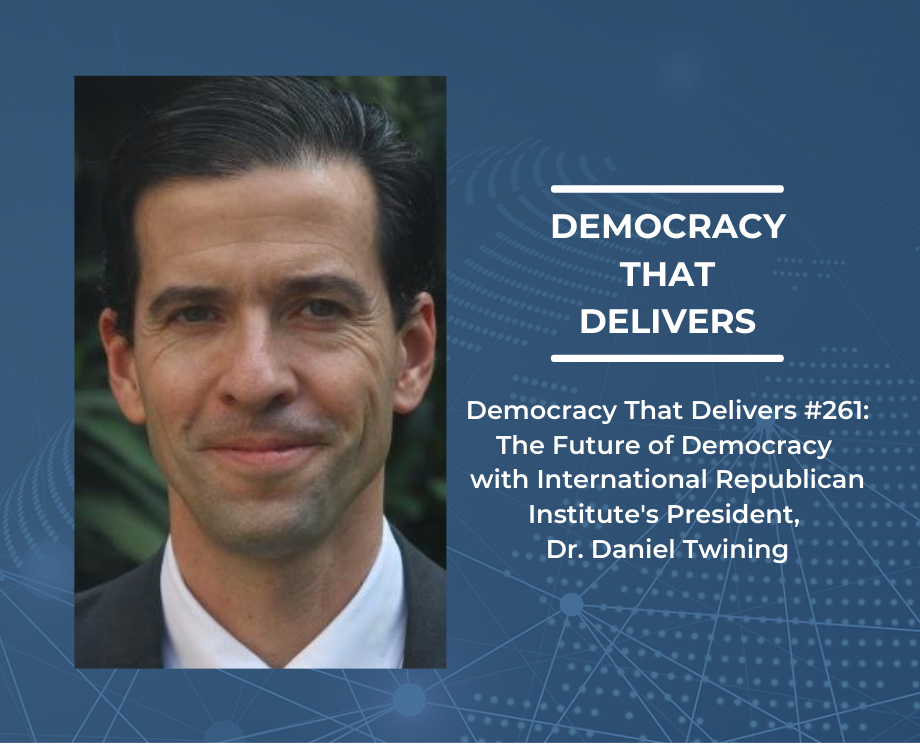 On this episode of Democracy that Delivers, our host Ken Jaques and our co-host and Executive Director, Andrew Wilson, are joined by International Republican Institute's President, Dr. Daniel Twining. This discussion concludes our podcast series titled, The Future of Democracy. Dr. Daniel Twining explains the importance of both building and protecting democracies and how the four core institutes of The National Endowment for Democracy, CIPE, IRI, NDI, and Solidarity Center, each have a unique approach to democracy work.
Want to hear more? Listen to previous podcasts at CIPE.org/podcast.
Subscribe to the podcast on iTunes or on your Android device.
Like this podcast? Please review us on iTunes