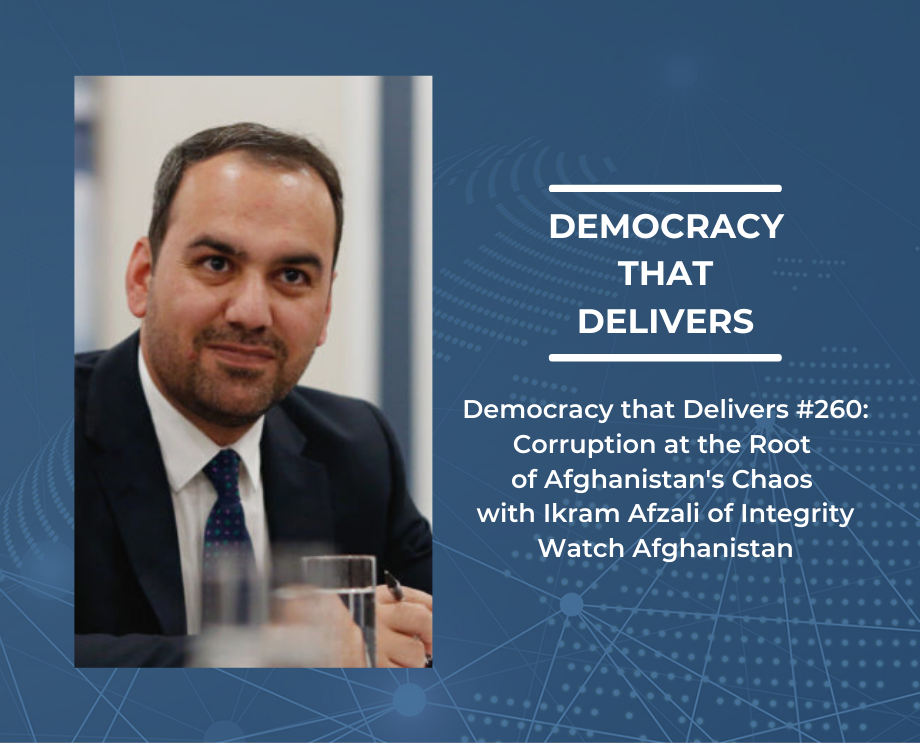 Ikram Afzali, Executive Director of Integrity Watch Afghanistan joins CIPE's Anti-Corruption & Governance Center podcast to discuss the precarity of Afghanistan's future and how corruption has exacerbated conflict in the country over the past 20 years. As Afghanistan's former Chief Information Commissioner and the architect of the country's Access to Information law, Afzali draws on decades of experience on the front lines of anti-corruption efforts and shares insights on the origins, threats, and future of corruption in Afghanistan. Listen to hear him share about the governance dynamics that have allowed corrupt networks to spread, the role international interventions have played in facilitating the growth of corrupt systems, and how the Taliban's resurgence is a product of Afghanistan's graft-hobbled government. Afzali is joined by ACGC Director Frank Brown and CIPE's MENA Senior Program Officer Babak Yekatafar.
Want to hear more? Listen to previous podcasts at CIPE.org/podcast.
Subscribe to the podcast on iTunes or your Android device.
Like this podcast? Please review us on iTunes