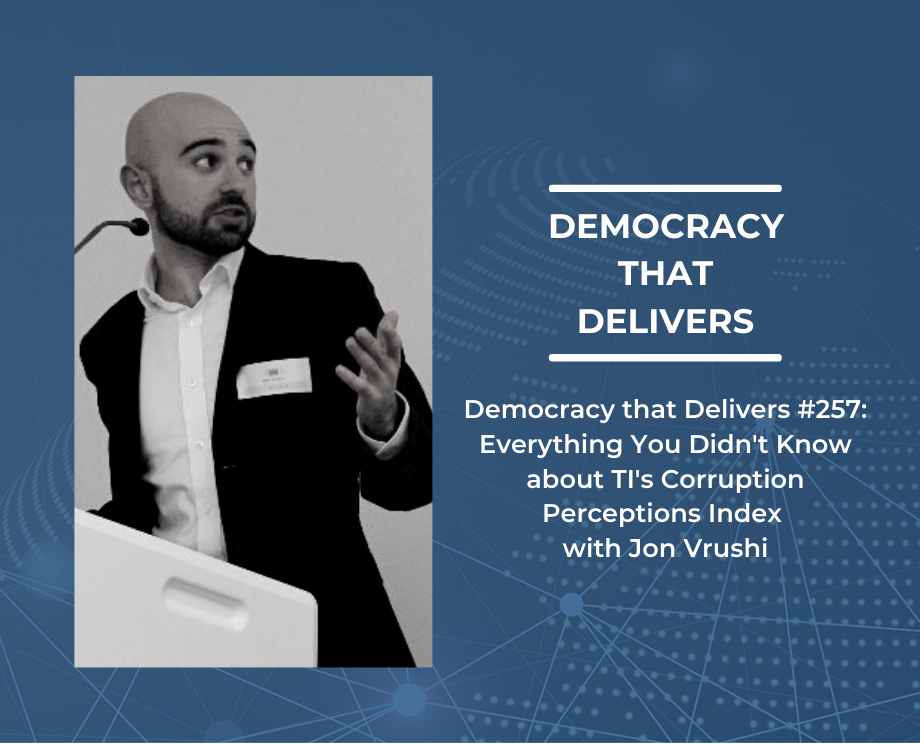 Jon Vrushi, Transparency International's Research Coordinator, joins ACGC's podcast to discuss the statistical basis and methodology behind the world's most popular corruption measure: The Corruption Perceptions Index (CPI). Vrushi explains the 13 data sources behind the index and explains why expert opinions and evaluations of public sector corruption – including some based on quantitative evidence – are used instead of public perception surveys. Listen to Vrushi discuss how the CPI is "used and abused," the impact it has (or doesn't have) on anti-corruption programming, and how tracking the world's corruption is influencing Transparency International's global strategy. He is joined by Anti-Corruption & Governance Center Director Frank Brown and CIPE Communications Director Ken Jaques.
---
Want to hear more? Listen to previous podcasts at CIPE.org/podcast.
Subscribe to the podcast on iTunes or your Android device.
Like this podcast? Please review us on iTunes