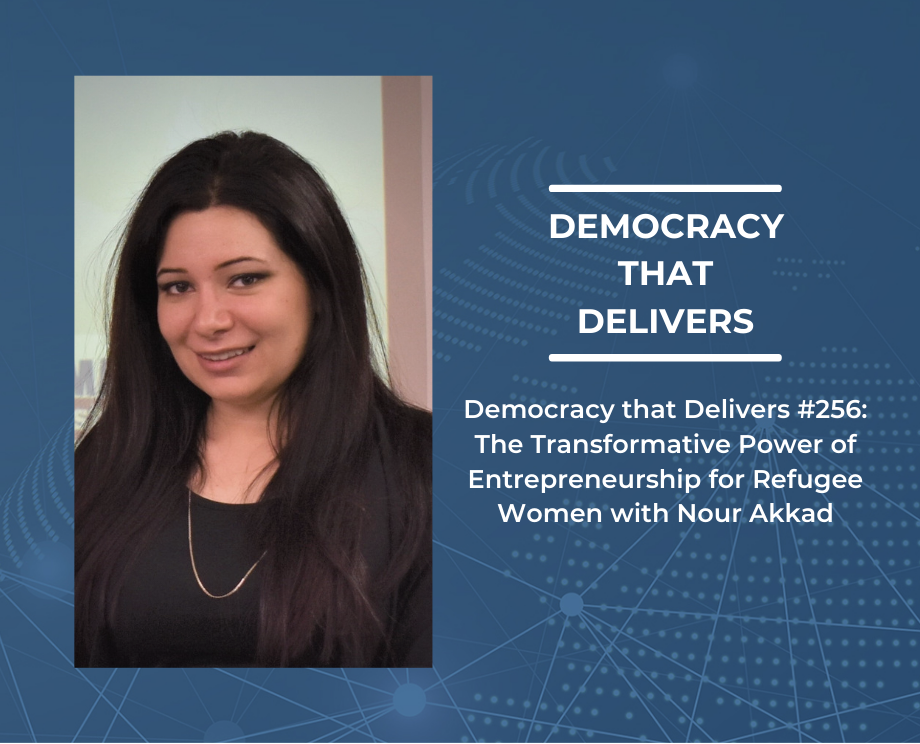 In this episode of Democracy that Delivers our host Ken Jaques is joined by co-host Hannah Byrd, CIPE Program Associate for the Center for Women's Economic Empowerment, and former CIPE LIFE Project Coordinator, Nour Akkad. Nour describes how the LIFE Project recruited and incubated refugee women and shares success stories from the program. CIPE and a Consortium of international partners developed the Livelihoods Innovation through Food Entrepreneurship (LIFE) Project. The LIFE Project launched the first food incubators in Turkey, where members from the refugee and host communities start and scale food businesses, contributing directly to their livelihoods and economic development in their communities. While incubators often struggle to attract women to their cohorts, almost 70% of LIFE entrepreneurs are women. Listen to learn more about how entrepreneurship creates economic and leadership opportunities for refugee women and how future programs can learn from the lessons of the LIFE Project.  
---
Want to hear more? Listen to previous podcasts at CIPE.org/podcast.
Subscribe to the podcast on iTunes or your Android device.
Like this podcast? Please review us on iTunes
Published Date: April 06, 2021