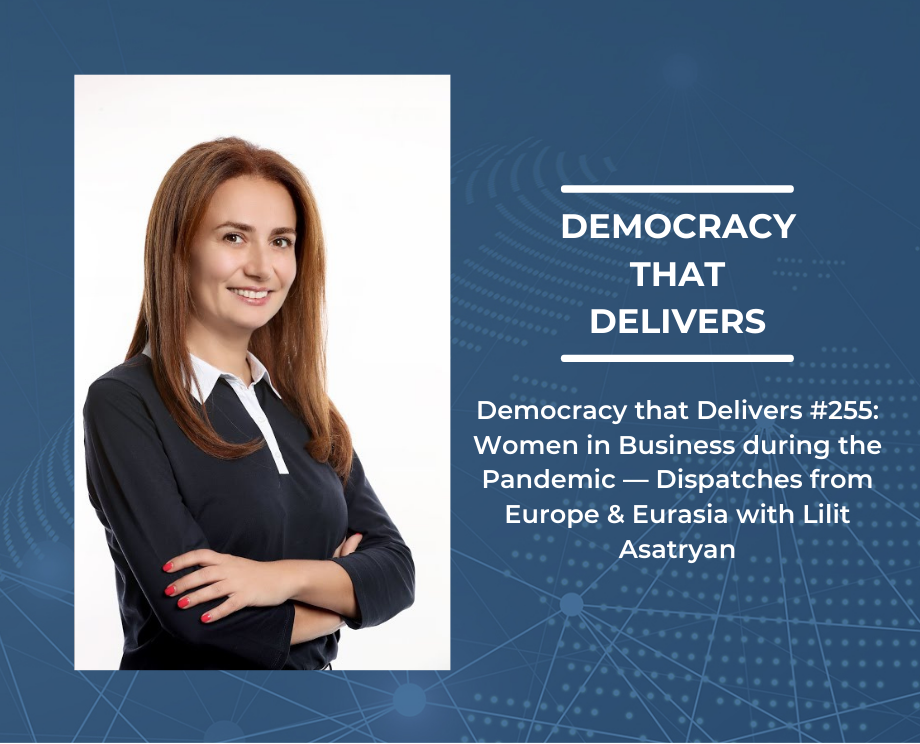 On this episode of Democracy that Delivers our host Ken Jaques and co-host Luiza Ayvazyan, a CIPE Program Officer located in Armenia, are joined by Lilit Asatryan, founder and President of Armenian Young Women's Association (AYWA) and the founder of Women Entrepreneurship Network in Armenia. Listen to learn more about these two organizations that help women entrepreneurs access global business networks and develop entrepreneurial skills.
---
Want to hear more? Listen to previous podcasts at CIPE.org/podcast.
Subscribe to the podcast on iTunes or your Android device.
Like this podcast? Please review us on iTunes
Published Date: April 01, 2021