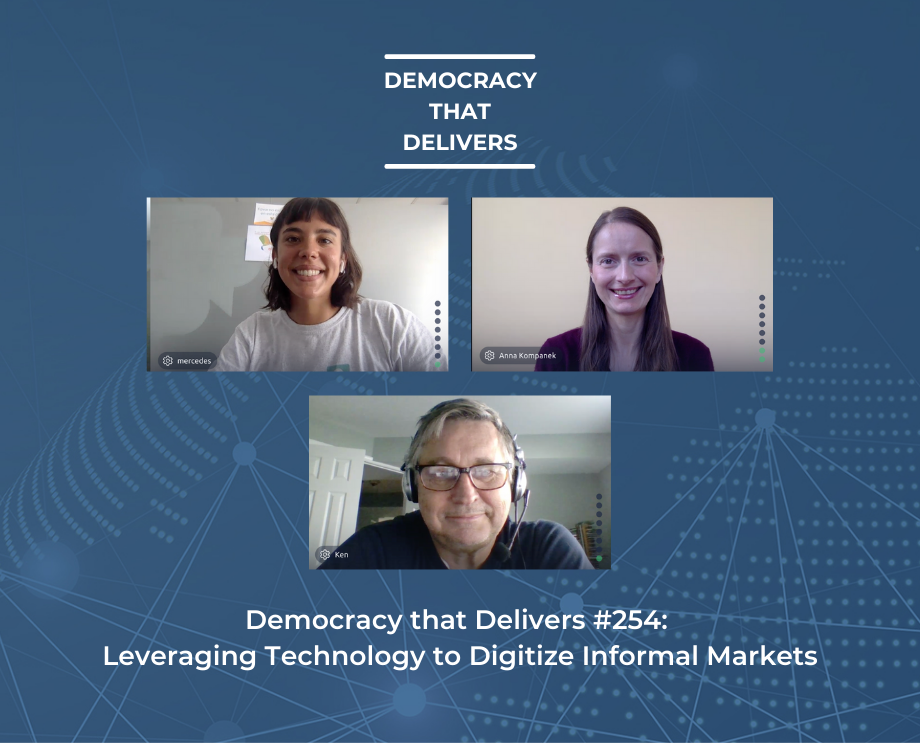 On this episode of Democracy that Delivers, our host Ken Jaques and our co-host Anna Kompanek, Director of CIPE's Global Programs, are joined by Mercedes Bidart, CEO & Co-Founder of Quipu. Quipu is a new digital platform and app that builds community marketplaces to allow micro-businesses in the informal economy to trade without money while building creditworthiness. The goal is to facilitate commerce in neighborhoods and increase disposable income, solving the problem of visibility, cash flow, and injustice in access to capital. Listen to learn more!
Want to hear more? Listen to previous podcasts at CIPE.org/podcast.
Subscribe to the podcast on iTunes or your Android device.
Like this podcast? Please review us on iTunes