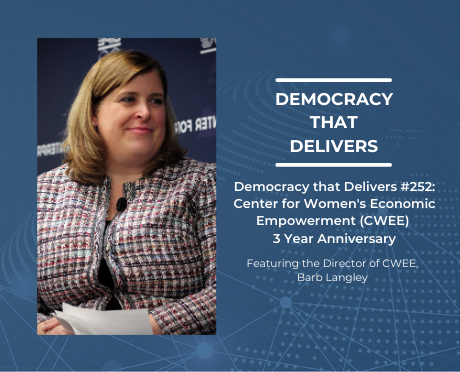 On this episode of Democracy that Delivers, our host Ken Jaques is joined by our Executive Director Andrew Wilson and the Director of the Center for Women's Economic Empowerment (CWEE) Barb Langley. CWEE is celebrating its third anniversary and Women's History Month. Listen to this episode to learn more about CWEE's history and future projects and initiatives.
---
Want to hear more? Listen to previous podcasts at CIPE.org/podcast.
Subscribe to the podcast on iTunes or on your Android device.
Like this podcast? Please review us on iTunes
Published Date: March 23, 2021