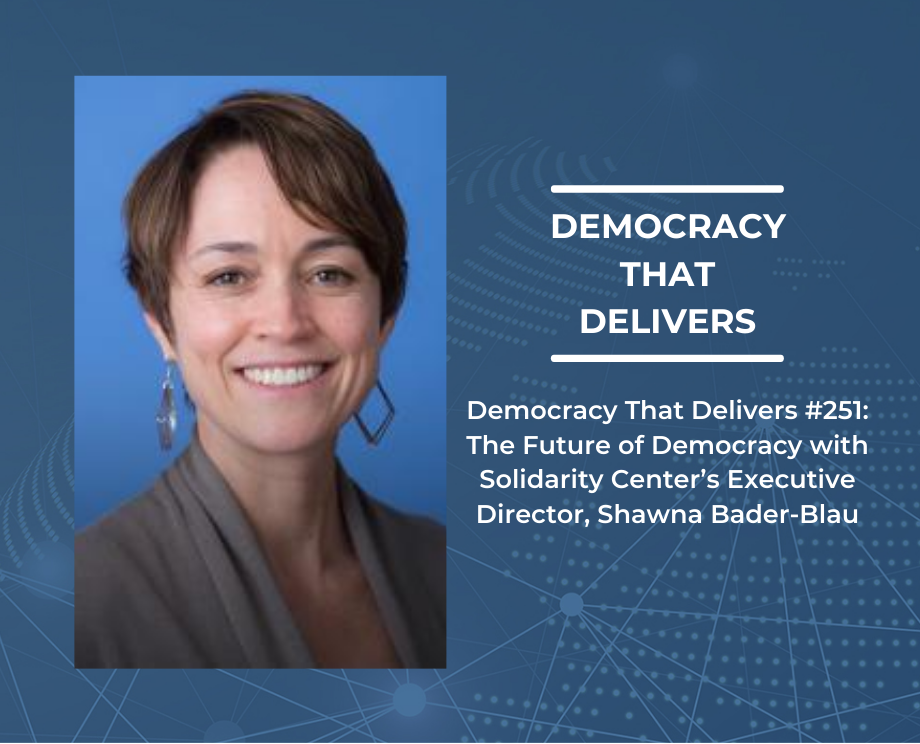 On this episode of Democracy that Delivers, our host Ken Jaques and our co-host and Executive Director, Andrew Wilson, are joined by Solidarity Center's Executive Director, Shawna Bader-Blau. This discussion is the second podcast in our series titled, The Future of Democracy. Shawna Bader-Blau shares her insight on the events of January 6th, COVID-19, and how they both have shaped and changed the future of democracy and democracy work.
---
Want to hear more? Listen to previous podcasts at CIPE.org/podcast.
Subscribe to the podcast on iTunes or on your Android device.
Like this podcast? Please review us on iTunes
Published Date: March 16, 2021