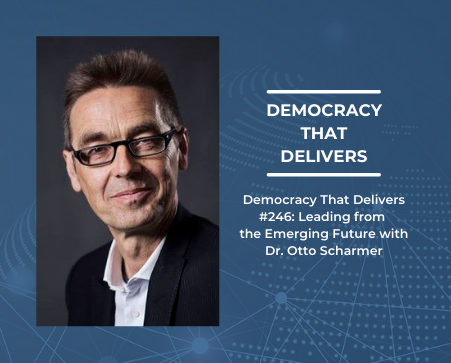 On this episode of Democracy that Delivers, Dr. Otto Scharmer, Senior Lecturer in the MIT Management Sloan School and co-founder of the Presencing Institute joins our host Ken Jaques and Co-host Anna Kompanek, Director of CIPE's Global Programs. Dr. Scharmer explains his new way of thinking about leadership for social transformation. For more information on this topic visit his site and read "Leading from the Emerging Future: From Ego-System to Eco-System Economies".
Want to hear more? Listen to previous podcasts at CIPE.org/podcast.
Subscribe to the podcast on iTunes or on your Android device.
Like this podcast? Please review us on iTunes