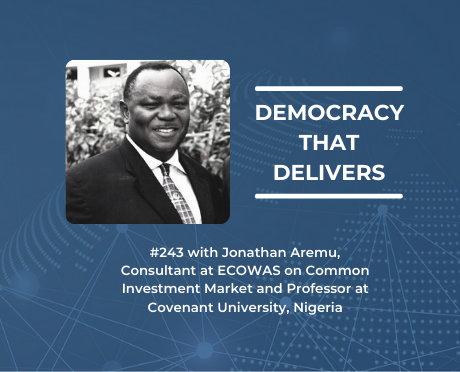 COVID-19 is disrupting supply chains and slowing economic integration around the globe. Nigeria is no exception. Still, the virus hasn't prevented free trade advocates in Africa from moving ahead. In this edition of Democracy that Delivers, Dr. Jonathan Aremu, a university professor and former official with the Central Bank of Nigeria, discusses the progress of the proposed African Continental Free Trade Area. He joins our host Ken Jaques and CIPE's Africa Regional Director Lars Benson.
Want to hear more? Listen to previous podcasts at CIPE.org/podcast.
Subscribe to the podcast on iTunes or on your Android device.
Like this podcast? Please review us on iTunes