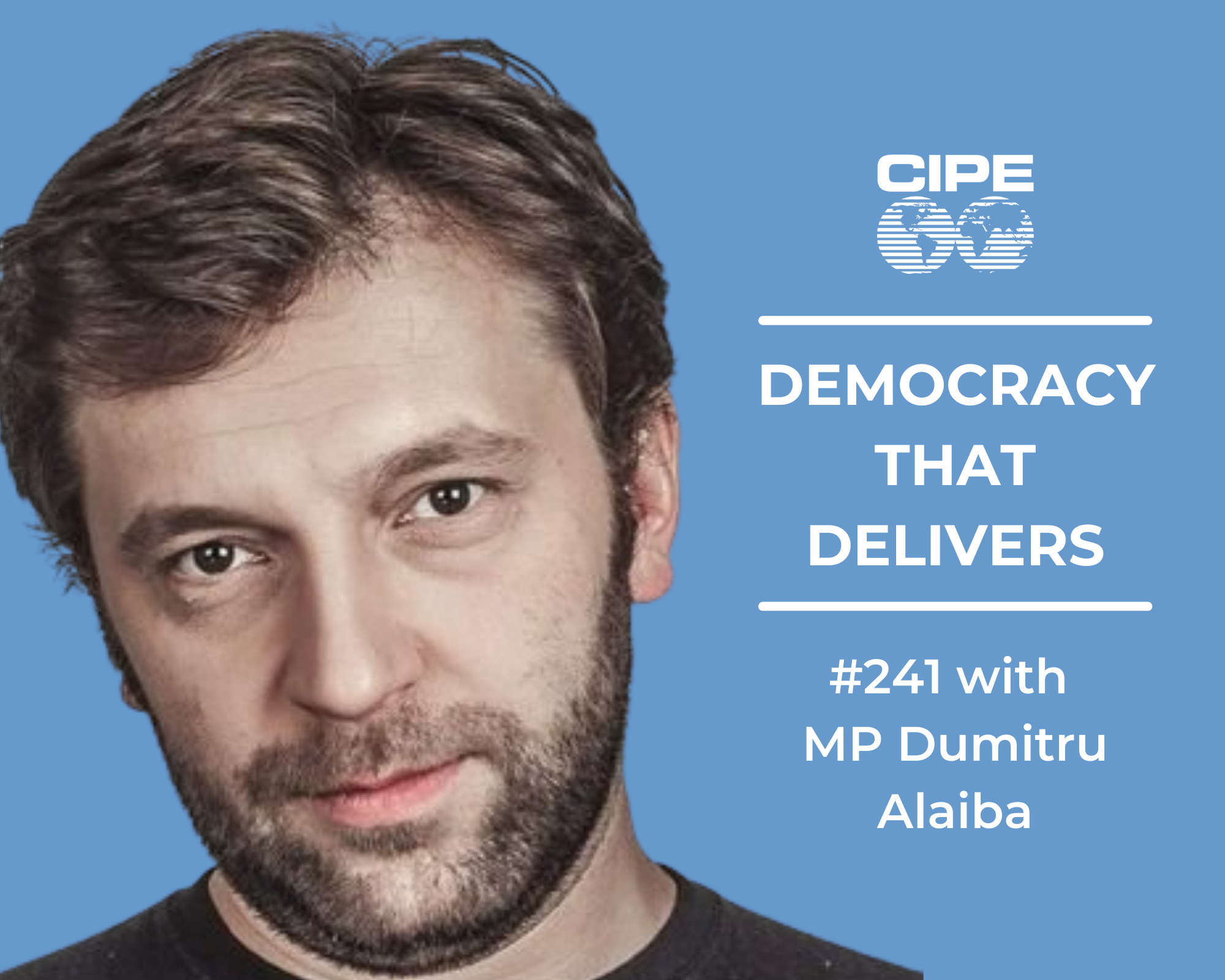 Democracy is a journey, not a destination. Around the world, uprisings and challenges are familiar to many democratic political leaders. But there are always paths to progress. For example, political leaders in Moldova are working hard to build democratic norms and strengthen the country's institutions. They are putting an emphasis on good governance and pushing back against corrupt politicians and practices. Dumitru Alaiba, a member of parliament, joins Communications Director Ken Jaques and CIPE's Europe & Eurasia Regional Director Natalia Otel Belan for a discussion about the future of representative government in Moldova.
Want to hear more? Listen to previous podcasts at CIPE.org/podcast.
Subscribe to the podcast on iTunes or on your Android device.
Like this podcast? Please review us on iTunes