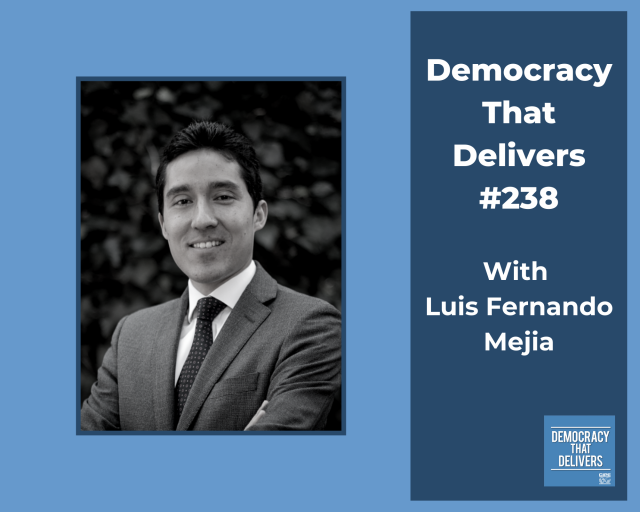 Fedesarrollo's executive director Luis Fernando Mejia discusses his views on Colombia's "Future of Work" perspectives. Fedesarrollo's 50th anniversary gives us the chance to look back at where Colombia was in 1970, assess the country's modern economy, and explore its post-Covid-19 future.
Want to hear more? Listen to previous podcasts at CIPE.org/podcast.
Subscribe to the podcast on iTunes or on your Android device.
Like this podcast? Please review us on iTunes