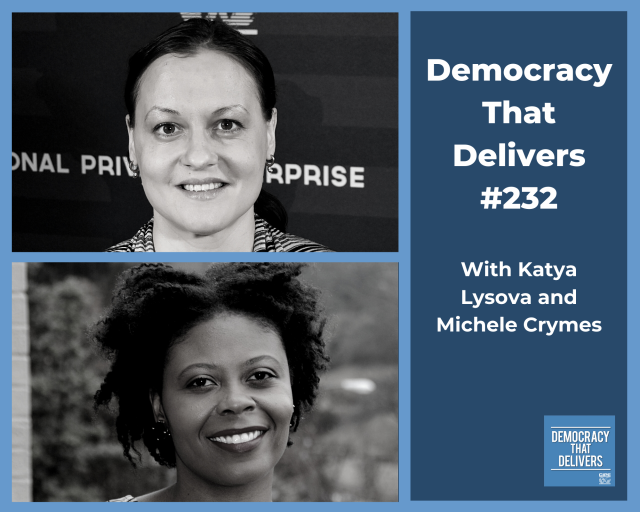 In this podcast we are joined by Katya Lysova, Program Officer for Europe and Eurasia, and Michele Crymes, Program Officer for the Anti-Corruption and Governance Center, to discuss CIPE's new business integrity guide.
This new guide has been written to support business integrity and ethics in emerging markets. Titled "Strengthening Ethical Conduct & Business Integrity: A Guide for Companies in Emerging Markets," this new publication highlights a decade of lessons learned by CIPE and its private sector partners around the world promoting ethical business practices among small and medium-sized businesses.
The guide can help companies in emerging markets in three main ways:
1) Make company leaders confident that behaving ethically will not put their company at a disadvantage compared to competitors that continue unethical, "business as usual" practices.
2) Equip individuals who champion business integrity within their company with better guidance on how to implement a business integrity program.
3) Offer practical suggestions to interested business leaders who are still at an early or exploratory phase in their approach to business integrity.
---
Want to hear more? Listen to previous podcasts at CIPE.org/podcast.
Subscribe to the podcast on iTunes or on your Android device.
Like this podcast? Please review us on iTunes
Published Date: November 12, 2020