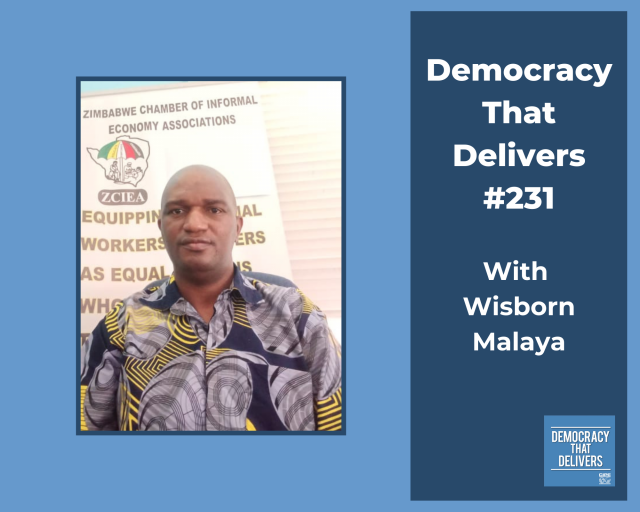 In this podcast, we are joined by Wisborn Malaya, Secretary-General of the Zimbabwe Chamber of Informal Economy Associations (ZCIEA), and Ryan Musser, Program Officer for Africa at CIPE. They highlight some recent initiatives CIPE partner ZCIEA has worked on to unite the informal sector in Zimbabwe and push for legal and policy reforms that enable informal economy associations to formalize and gain greater autonomy, financial inclusion, and social protections.
Want to hear more? Listen to previous podcasts at CIPE.org/podcast.
Subscribe to the podcast on iTunes or on your Android device.
Like this podcast? Please review us on iTunes