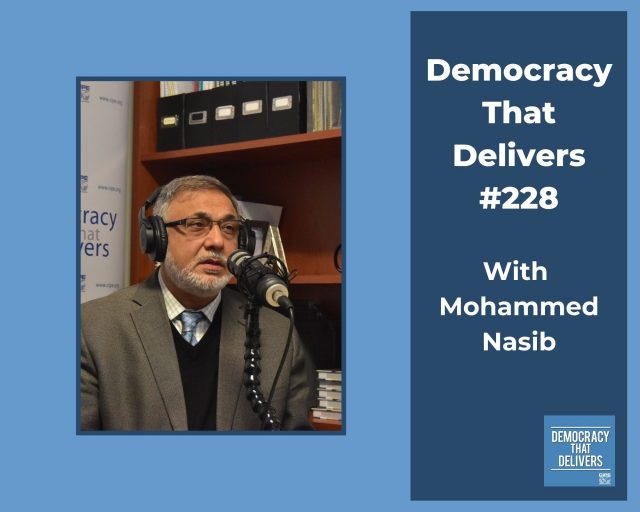 We are joined by Mohammed Nasib, CIPE Country Director for Afghanistan, and Babak Yektafar, CIPE Senior Program Officer for the Middle East and North Africa. They discuss the work that CIPE has done in Afghanistan to help the country's democratic development and assess how that work and future work might be impacted by various scenarios that the negotiations may present.
Want to hear more? Listen to previous podcasts at CIPE.org/podcast.
Subscribe to the podcast on iTunes or on your Android device.
Like this podcast? Please review us on iTunes