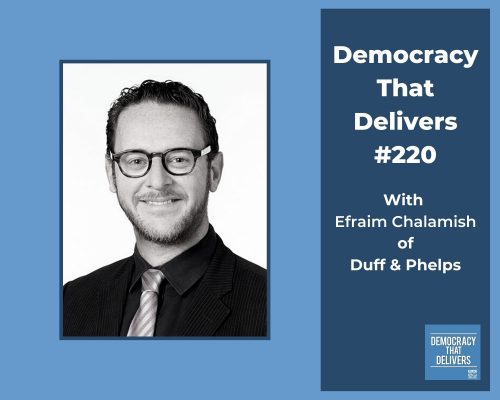 Dr. Efraim Chalamish is a senior advisor at Duff & Phelps and leads the firm's Israel practice. He is also a Fellow in the Duff & Phelps Institute, providing thought leadership on a variety of economic and regulatory matters. With more than two decades of professional experience, Efraim has practiced international law in Israel, Paris and New York, and has served as a media contributor and columnist. Additionally, he has acted as an independent expert and advisor to multinational companies and governments on corporate strategy and international disputes in various sectors, including energy, technology and financial services.
Want to hear more? Listen to previous podcasts at CIPE.org/podcast.
Subscribe to the podcast on iTunes or on your Android device.
Like this podcast? Please review us on iTunes.