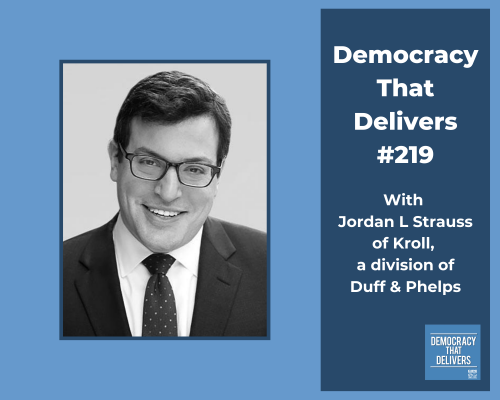 This week we are joined by Jordan L. Strauss to continue our discussions on the future of supply chains and the challenges that lie ahead as a result of COVID-19.
Jordan Strauss is a managing director with the Business Intelligence and Investigations practice of Kroll, a division of Duff & Phelps and a Duff & Phelps Institute Fellow. Jordan has served as Director at the White House National Security Council specializing in incident management, the Deputy Justice Attaché and Senior Legal Advisor to the U.S. Justice Department in Kabul, Afghanistan, and as a federal prosecutor and trial attorney with the U.S. Department of Justice. An experienced trial attorney, he was also the most senior crisis and emergency lawyer in the Department of Justice.
Want to hear more? Listen to previous podcasts at CIPE.org/podcast.
Subscribe to the podcast on iTunes or on your Android device.
Like this podcast? Please review us on iTunes.