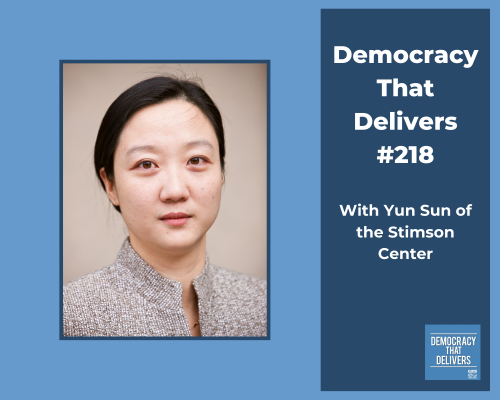 This week we are joined once again by Yun Sun of the Stimson Center in a discussion about how the COVID-19 pandemic has affected Chinese domestic and foreign policy.
Yun Sun is a Senior Fellow and Co-Director of the East Asia Program and Director of the China Program at the Stimson Center. Her expertise is in Chinese foreign policy, U.S.-China relations and China's relations with neighboring countries and authoritarian regimes. Catherine Tai is a Senior Program Officer for Asia and the Pacific at CIPE.
Want to hear more? Listen to previous podcasts at CIPE.org/podcast.
Subscribe to the podcast on iTunes or on your Android device.
Like this podcast? Please review us on iTunes.