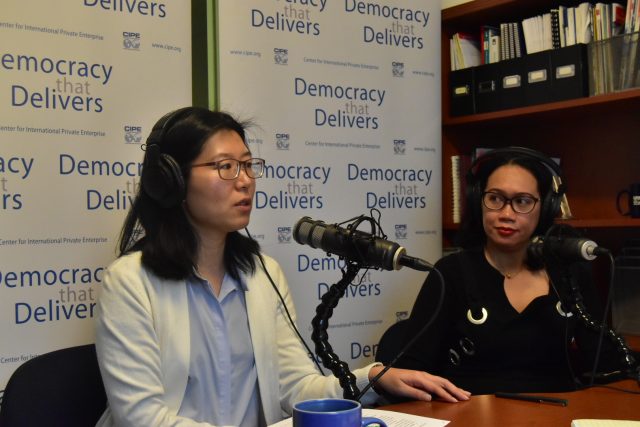 Mary Silaban, Senior Fellow at Paramadina Public Policy Institute in Jakarta, Indonesia, discusses her research on property rights, investments, and the mining sector. Silaban joined us as a panelist for a CIPE event titled: "Mitigating Governance Risks from Investment in Southeast Asia – A Study of Chinese Capital Flows to Eight Countries." More information and a recording of the event can be found on the CIPE website.
This podcast was originally recorded in December 2019.
Want to hear more? Listen to previous podcasts at CIPE.org/podcast.
Subscribe to the podcast on iTunes or on your Android device.
Like this podcast? Please review us on iTunes</a