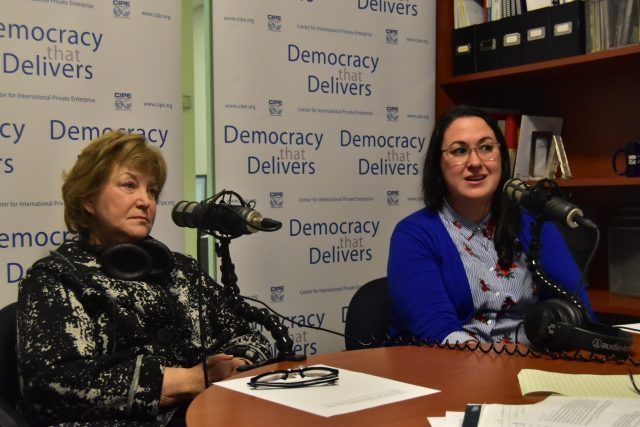 We celebrate Democracy That Deliver's 200th podcast with a special episode just in time for Giving Tuesday 2020.
We are joined by CIPE's Marie Principe and the Stimson Center's Johanna Mendelson-Forman for a behind the scenes look at CIPE's very first cookbook "The Cuisine of LIFE" – now available for purchase online.
To learn more about the cookbook and the project, please visit: https://lifeforentrepreneurs.org/cookbook
This podcast was originally recorded in December 2019.
---
Want to hear more? Listen to previous podcasts at CIPE.org/podcast.
Subscribe to the podcast on iTunes or on your Android device.
Like this podcast? Please review us on iTunes.
Published Date: May 04, 2020