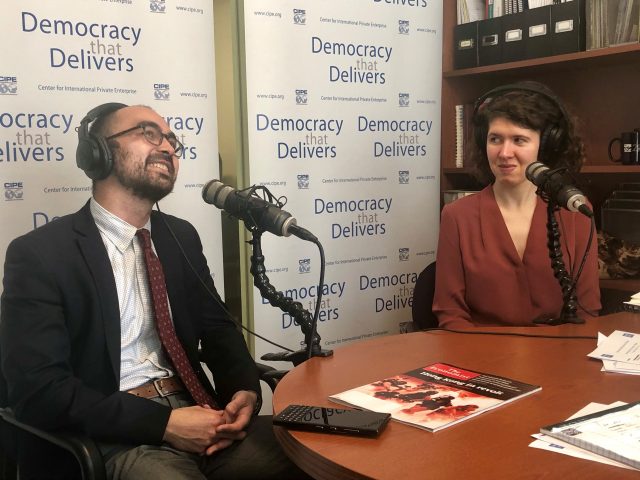 Tajikistan, a country of approximately 9 million, is the poorest of the post-Soviet states. Remittances from labor migrants – over 1 million of whom travel to Russia each year for work – make up roughly 30% of GDP. In this context, Western narratives often neglect the business environment in Tajikistan, for foreign companies as well as local entrepreneurs.
As the former Executive Director of the AmCham and a specialist in digital and startup development, Ilhom Aliev is uniquely positioned to discuss the role of American and other Western companies in the country, explain the challenges local businesses face, and spotlight encouraging developments in the local entrepreneurial ecosystem such as a locally-funded startup accelerator.
Want to hear more? Listen to previous podcasts at CIPE.org/podcast.
Subscribe to the podcast on iTunes or on your Android device.
Like this podcast? Please review us on iTunes.