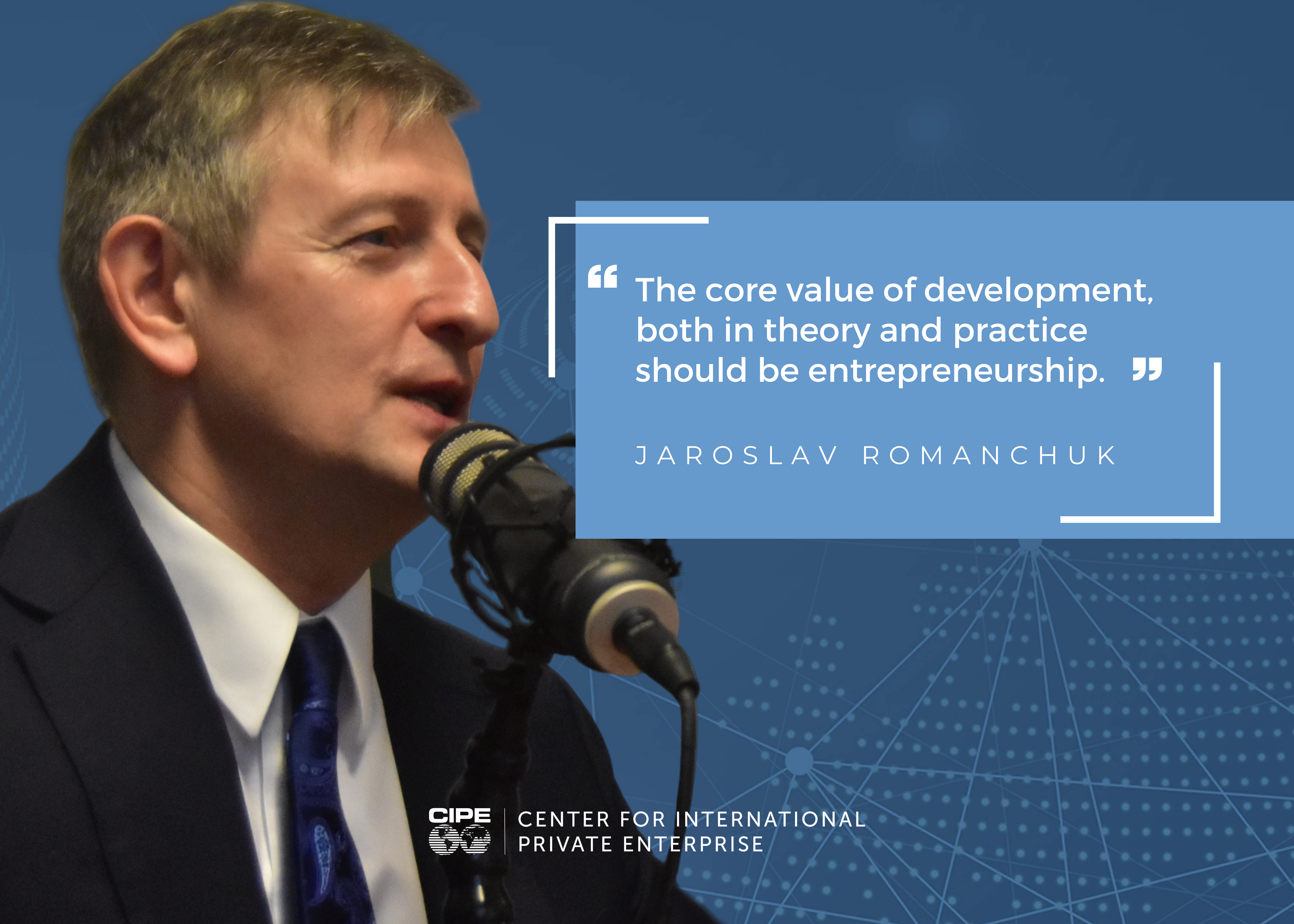 Jaroslav Romanchuk is a leading free-market economist, advocate for the private sector, and voice for democracy throughout Eastern Europe and Eurasia, particularly in Belarus. As a longtime CIPE partner, he has built the capacity of business organizations to advocate reforms in challenging environments and helped CIPE to identify lessons applicable around the world.
This podcast focuses on Jaroslav's work in Belarus, involvement with CIPE in Uzbekistan, and global trends to identify lessons applicable to those working in challenging environments.
---
Want to hear more? Listen to previous podcasts at CIPE.org/podcast.
Subscribe to the podcast on iTunes or on your Android device.
Like this podcast? Please review us on iTunes.