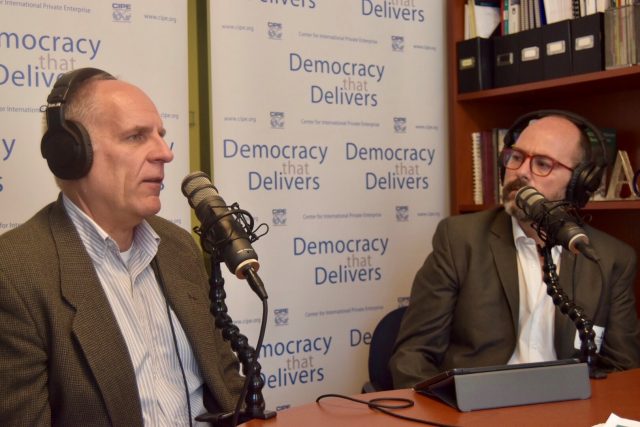 This week on Democracy That Delivers, we are joined once again by Jaime Arteaga, CIPE's Country Representative in Colombia. Since July 2018, CIPE has been working with Jaime and local partners in Colombia, Asocentro and Consejo Gremial Nacional, on a project to increase private investment in zones transitioning from conflict. Jaime speaks about how CIPE adapted the project strategy to changing local conditions and share success stories and lessons learned as the project is ending.
Want to hear more? Listen to previous podcasts at CIPE.org/podcast.
Subscribe to the podcast on iTunes or on your Android device.
Like this podcast? Please review us on iTunes.