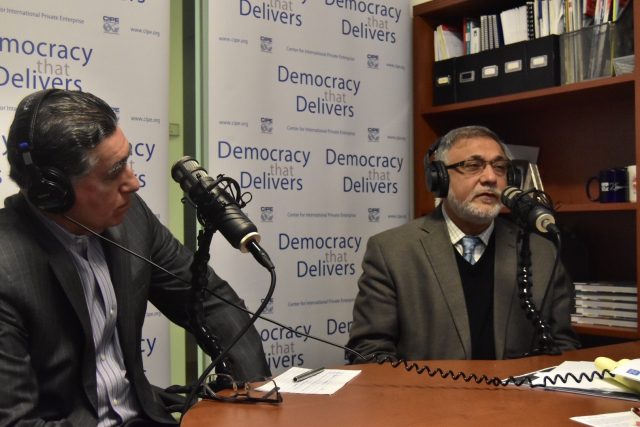 CIPE's Mohammed Nasib, Country Director in Afghanistan, reflects on the current state of Afghanistan's socio-political and economic affairs. He discusses CIPE's grassroots work helping citizen-led advocacy taskforces to include youth and women at the provincial level (with Provincial Business Agendas) to create greater impact.
Want to hear more? Listen to previous podcasts at CIPE.org/podcast.
Subscribe to the podcast on iTunes or on your Android device.
Like this podcast? Please review us on iTunes.