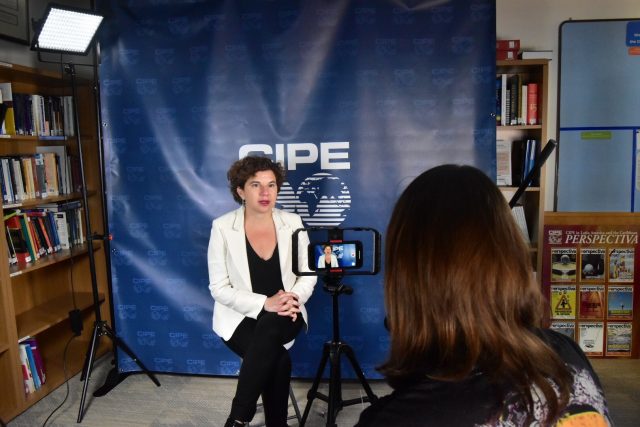 This week we are joined by John Zemko, Regional Director for LAC at CIPE, and Julia Pomares , who has been the executive director of the Center for the Implementation of Public Policies Promoting Equity and Growth (CIPPEC) since December 2015.
CIPE and CIPPEC worked together during the 2011 presidential elections in Argentina to hold the first presidential debates in the country. During this most recent election, we saw the candidates debate each other twice. Results aside, and at a time when we are seeing protests break out all across the region, she discussed what we can take away from this election, especially regarding the state of democracy in Argentina.
Want to hear more? Listen to previous podcasts at CIPE.org/podcast.
Subscribe to the podcast on iTunes or on your Android device.
Like this podcast? Please review us on iTunes.