Red tape, red carpets and a proverbial fishing lesson:
Egypt's challenging quest to achieve FDI-driven growth
Since Egypt floated their currency and loosened capital controls in 2016, demand for the nation's high-yield portfolio investments has surged to the point that some debt traders have dubbed it the world's hottest emerging market. However, notwithstanding this influx of 'hot money', Egypt is still struggling to attract FDI, a less volatile, more economically beneficial, form of foreign capital. Why is this the case, and how can Egyptian policymakers enable their economy to harness these investments as an engine for sustainable growth?
Red Tape: If you cut it, will they come?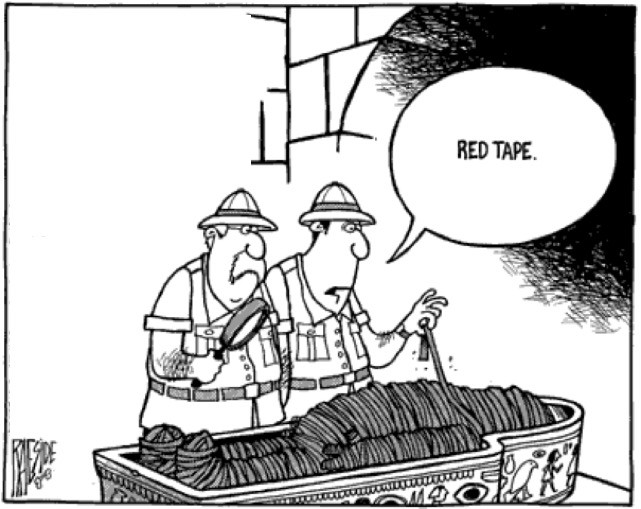 The problem for many investors is that Egypt has historically been a difficult place to do business. The nation's private-sector is riddled with cumbersome regulations that are overseen by a fragmented collection of government agencies. The resulting labyrinth of red tape presents a daunting obstacle to foreign investors looking to set up shop in the country. For example, foreign investors wishing to obtain industrial licensing permits often required approvals from over 11 separate government agencies in a convoluted process that lasted an average of two years. It is unsurprising therefore, that in 2017, Egypt ranked a dismal 128th in the World Bank's ease of doing business report.
To address this problem, in 2017 the Egyptian government initiated a new set of reforms seeking to remedy the problems of bureaucracy. New policies, namely the investment and industrial licensing laws, pledged to greatly reduce the red tape that has plagued investors for so long. With input from the business community, the government vastly streamlined the process to obtain industrial licensing permits. The law centralized the fragmented government agencies into a one-stop shop and set an ambitious timeline: any requests not dealt with within 60 days were to be automatically approved. Within a year, Egypt saw a 20-fold increase in the number of licenses approved, and the average processing time fell to 30 days. This improvement has had such an effect that Egypt has climbed 14 spots in the World Bank's ease of doing business rankings since 2017.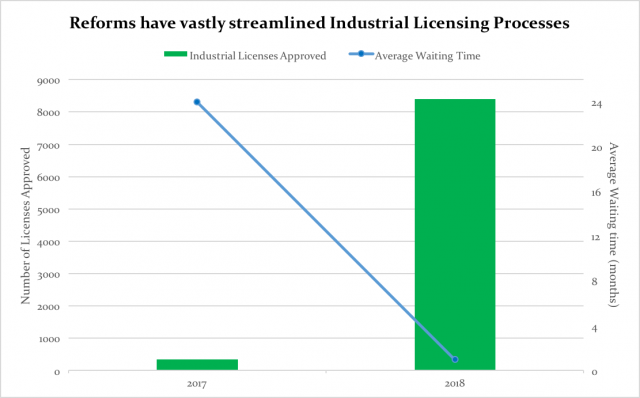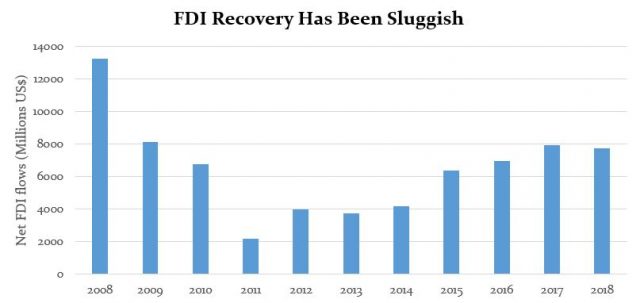 Although "if you build it, he will come", may have worked for Kevin Costner in the cult-classic, Field of Dreams, regulatory reform hasn't yet done the trick for Egyptian FDI. Despite significant reductions in the amount of red tape, FDI fell for the first time in three quarters this October, bringing the 2019 total to $5.9 billion, the lowest since 2014. One reason for this is that much of Egypt's current appeal to foreign investors stems from the size of its domestic market, and while the population has continued to grow, demand is faltering. Although reforms initiated in 2016 enabled Egypt to become the MENA's fastest growing economy, the benefits of this growth have yet to trickle down to the average consumer. For Egyptians, the floatation of the pound was a particularly bitter pill to swallow and many are still struggling with the effects of inflation. Since 2016, average household expenditures have almost doubled, and incomes have only risen by 33%.  So, although eliminating red tape will definitely make Egypt a more attractive proposition, in order to truly revitalize FDI, Egypt needs to channel its economic growth into improving the prosperity of its average citizens, because if demand recovers, investors should follow.
Red Carpets: Not all investments are created equal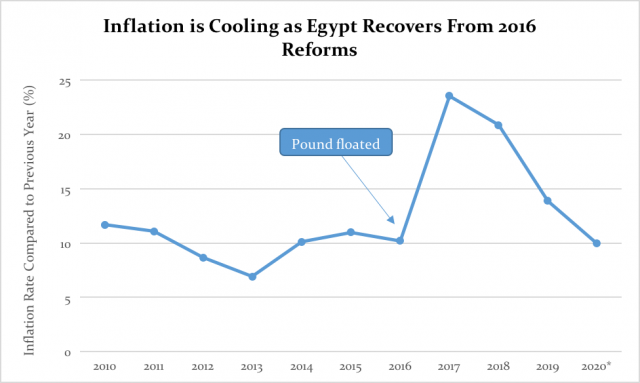 When it comes to FDI, not all investments are created equal, and with most of Egypt's current flows concentrated in the oil and gas sector, there is cause for concern. Whilst FDIs in natural resources definitely boost revenues, they do not reflect an improving business environment, nor do they create a lot of jobs. Egypt's tendency to attract FDIs in basic consumer goods is similarly problematic. For all their benefits, these types of investments in low value-add industries do not facilitate the transfer of international know-how, a spillover effect that is crucial to catalyzing sustainable FDI-driven growth.
Instead, Egypt needs to focus on sectors where foreign investment can enable domestic productivity improvements, thus laying the foundation for the development of local competitive advantages. The challenge here is that; with a small portion of the population currently controlling the majority of the purchasing power, few Egyptians can afford the kinds of goods and services that would draw this type of FDI. To remedy this problem, Egypt needs to find another mechanism – apart from demand – to incentivize investments in more sophisticated sectors. One such mechanism could be to implement policy incentives, temporarily rolling out the red carpet for investors in desired industries. In doing so, Egypt could leverage the resultant FDI spillovers as a means of developing local capabilities and boosting domestic incomes.
Fishing Lessons: A proverbial remedy
In some ways, Egypt's FDI predicament calls to mind the proverb about giving a man a fish. The country's current course will start to attract the kind of FDI that brings in short-term revenues and boosts GDP, feeding the nation for the day. This certainly has its benefits. But what the country really needs is to sign up for fishing lessons—the type of FDI that will empower the domestic economy with foreign know-how and create quality jobs capable of driving self-sufficient growth.  In order to attract this type of FDI, Egypt needs to start by identifying sectors with high potential for positive FDI spillovers, and rolling out the red carpet to these investors. As red tape gives way to red carpets, FDI could spur the development of Egyptian industries, feeding the nation for its lifetime.
The following link will direct you to a longer version of this blog post, published to the author's personal LinkedIn profile: https://www.linkedin.com/pulse/red-tape-carpets-proverbial-fishing-lesson-amir-fawzy 
Amir Fawzy Guirguis is an Incoming Associate at the Boston Consulting Group (BCG) in Toronto.