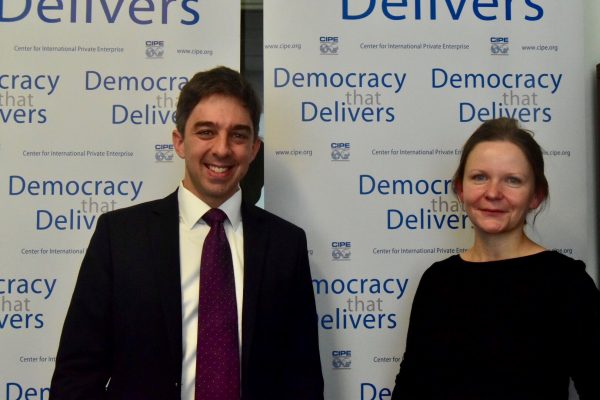 This week, Martina Hrvolova, Program Officer for Europe and Eurasia at CIPE, is our host. She is joined by Josh Rudolph, the Fellow for Malign Finance at the Alliance for Securing Democracy at the German Marshall Fund. They discuss the issue of party financing from foreign sources, focusing on some country examples and channels, including shell companies or subsidiaries of foreign companies in recipient countries. He also introduces ASD's influence tracker – a depository meant to expose the Russian government's foreign interference activities in more than 40 transatlantic countries from 2000 to the present across the five tools ASD tracks. These tools are: information operations, cyberattacks, political and social subversion, strategic economic coercion, and malign finance.
Want to hear more? Listen to previous podcasts at CIPE.org/podcast.
Subscribe to the podcast on iTunes or on your Android device.
Like this podcast? Please review us on iTunes.