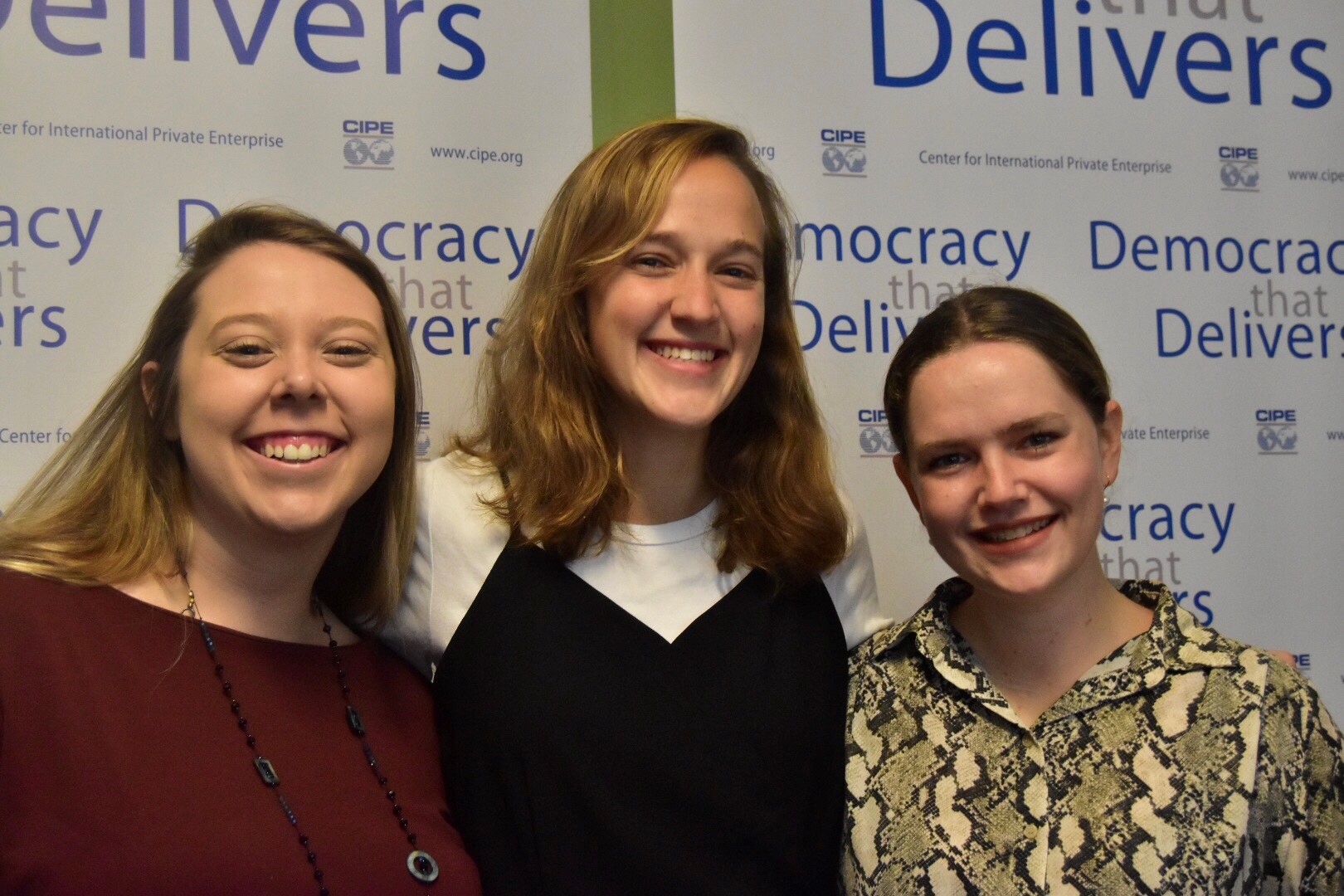 What pathways can one take to get a job in international development? This week, we hear from three staff members who took very different routes to come to CIPE. From interests in governance, private sector and CSOs, or regional passions, CIPE provides all kinds of opportunities.
We are joined this week by Erinn Benedict, Associate Program Officer for the Middle East and North Africa; Eliza Pugh, Program Coordinator for the Program Coordination Unit; and Dana Barringer, Program Associate for Latin America and the Caribbean.
Want to hear more? Listen to previous podcasts at CIPE.org/podcast.
Subscribe to the podcast on iTunes or on your Android device.
Like this podcast? Please review us on iTunes.