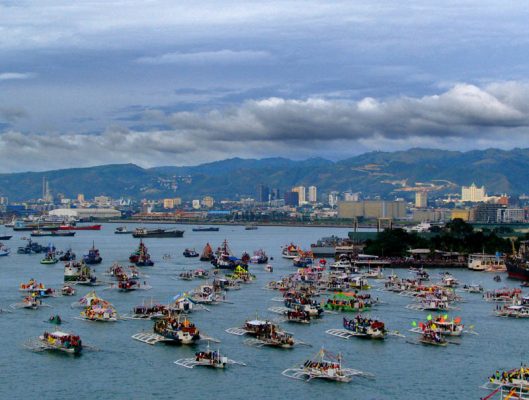 How does the governance of a city become unstuck? How did Mayor Jonas Cortes of Mandaue City, the Philippines, move past a corruption scandal which he inherited and establish clean governance, a business-friendly environment, and participation of the poor? Robert Klitgaard and Melissa Mahoney Smith capture Cortes's story of local transformation in a William Davidson Institute case study: "Reforming Mandaue City: The Struggle to Implement a Performance Governance System."
Working with city employees and citizens, Cortes managed to grow city revenues, encourage the creation of new businesses, and relocate vulnerable people from flood zones to new housing. This WDI case study can be read on two levels. On the strategic level, it illustrates the application of the Balanced Scorecard to articulate and implement a shared community vision. On the leadership level, the case explores effective public-private collaboration, coordination across government functions, and engagement of the public. Indeed, one of the lessons from the case is that leadership and stakeholder engagement are required to make the Balanced Scorecard deliver.
Mandaue's transformative experience is just one among many cities, national agencies, and nonprofit organizations participating in the Performance Governance System of the Institute for Solidarity in Asia. Their stories may be found in ISA's book It Can Be Done (2016), in ISA's Journey Report, and in CIPE's case, "Instituting Improvements in Public Governance in the Philippines." CIPE was a long-time supporter of the Performance Governance System, providing strategic guidance, financial assistance and technical resources. In 2013, CIPE recognized ISA's founder Jesus P. Estanislao as a recipient of the Hernando de Soto Award for lifelong contributions to democracy and economic freedom.