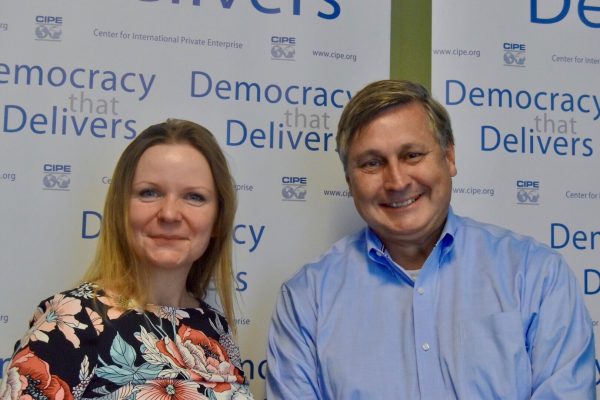 This week on Democracy That Delivers, we are joined by Martina Hrvolova and Ken Jaques. Martina shares a glimpse of her upcoming presentation at the Society of Corporate Compliance and Ethics (SCCE) 2019 Western Balkans Regional Conference. They discuss CIPE's approach to identifying and combatting corrosive capital through different governance structures, as countries are at different stages in their development, and the steps they are taking to recognize the threat.
Want to hear more? Listen to previous podcasts at CIPE.org/podcast.
Subscribe to the podcast on iTunes or on your Android device.
Like this podcast? Please review us on iTunes.