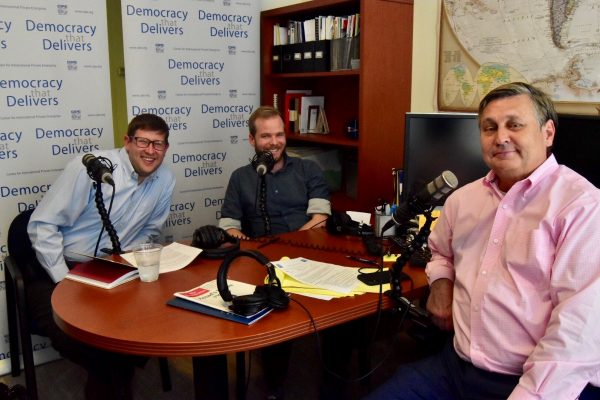 In this episode of Democracy That Delivers, we are joined by Peter Glover, Associate program Officer of CIPE's Anti-Corruption and Governance Center, and special guest Schuyler Miller. Miller recently returned from Trinity College in Dublin, where he completed coursework for his Master's Degree in International Politics as a George J. Mitchell Scholar. He joins us to discuss the findings from his research dissertation on the relationship between international organizational input and financial disclosure reforms.
Want to hear more? Listen to previous podcasts at CIPE.org/podcast.
Subscribe to the podcast on iTunes or on your Android device.
Like this podcast? Please review us on iTunes.