Drive an hour northeast of Jordan's capital city of Amman towards the Syrian border, and you'll see white tents start to become visible, sprawling amongst the dry and arid desert. Enter the gates of Zaatari camp and the vibrant life of this Syrian refugee city surrounds you. Children race by, teenagers ride on the backs of bikes, and adults carry babies and baskets. Neighbors chat on the gravel road while boys and girls play soccer on squares of dusty plastic turf. Makeshift stalls along the road sell TVs, sandals, and watches to bartering buyers.
According to the United Nations High Commissioner for Refugees (UNHCR) statistics, over 70 million people to date around the world have been forcibly displaced from their homes due to war, conflict, natural disasters, and poor economies—nearly 26 million of those are refugees. Over 670,000 registered Syrian refugees have fled to Jordan since the start of the Syrian conflict in 2011. Many carry little to no documentation, which frequently excludes them from basic government services.
September 15 is International Day of Democracy, when the United Nations celebrates governments that uphold their citizens' rights to active participation in society. The UN's Sustainable Development Goal #16 of promoting just, peaceful and inclusive societies addresses democracy directly. Values of fairness and inclusivity are pillars of democracies around the world. Societies that uphold such democratic values have structures in place to protect individual rights, no matter the person. Sub-goal 16.9 specifically seeks to addresses the issue of lack of documentation: by 2030, provide legal identity for all, including birth registration. Currently, over 1.1 billion people lack proof of legal existence.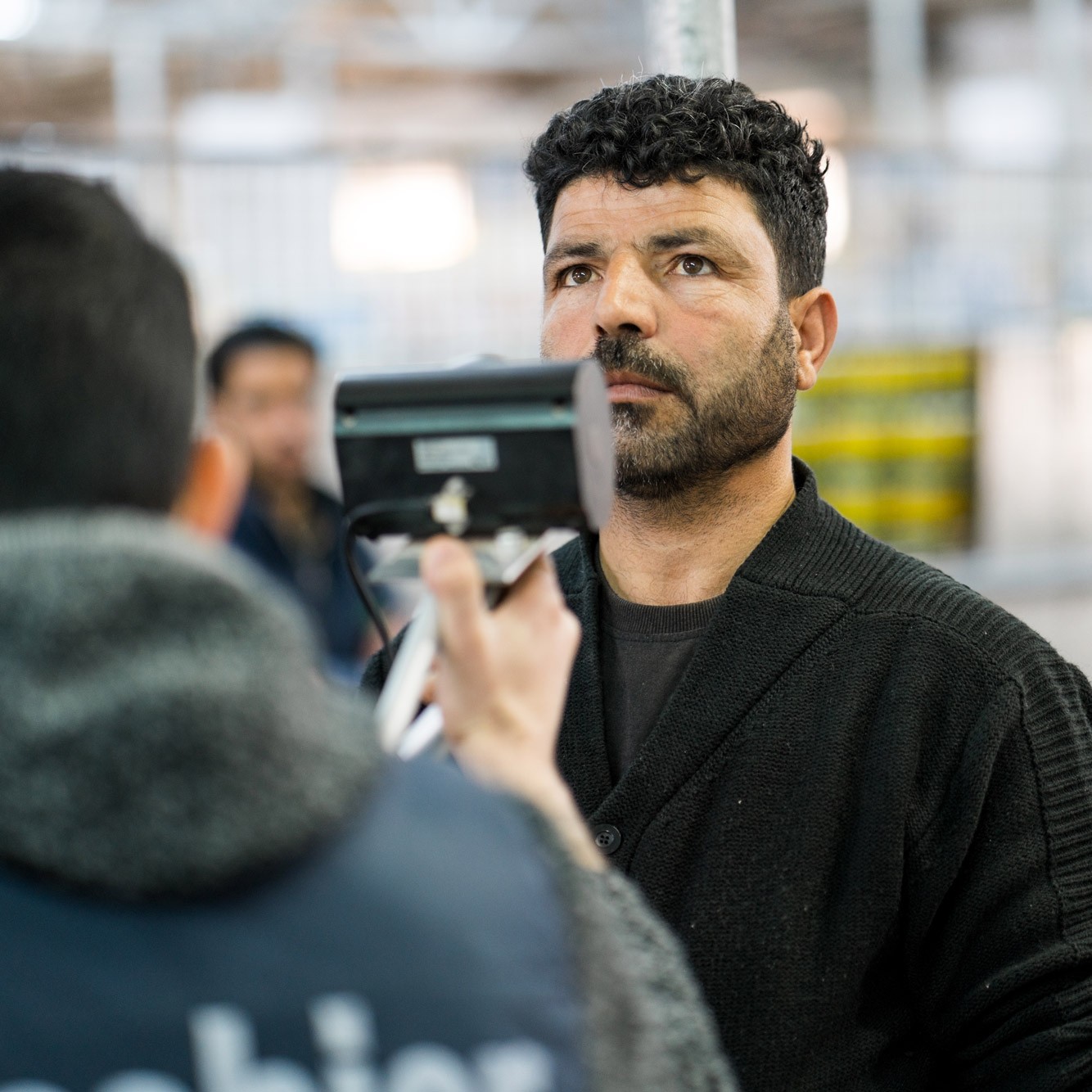 Inside the United Nations' World Food Programme (WFP) supermarket in Zaatari no cash is needed at the checkout line. Once a customer has selected their items, they look into a camera that scans the iris of their eye. The computer system, using blockchain technology and integrated with UNHCR biometric authentication technology, verifies the identity of the customer and deducts the cost of the groceries from the individual's account. Called Building Blocks, this new iris-scan software facilitates the electronic purchases of food. At the beginning of each month, refugees are notified via text message of funds put into their account. They are then free to use the money to purchase food and receive cash back at WFP supermarkets.
Although originally intended as a cost-savings solution for WFP when it was implemented in Zaatari and Azraq camps (the largest Syrian refugee camps in the region) in Jordan in 2017, Building Blocks has also achieved something extraordinary. By documenting refugees' transactions, the software has built a digital ledger of each refugee's financial history. The importance of such a record is significant for refugees because it brings them one step closer to a legal identity.
A digital ledger that connects identity to financial transactions can provide immutable proof someone is who they say they are. Whether a refugee lives in a camp or host city or anywhere else, they generally need some form of identification to obtain a work permit or driver's license, to set up a bank account, or to buy land, a car, or a house. Many refugees do not have birth certificates, credit histories, school records, or proof of residence or nationality—all of which can exclude them from a range of services and the potential to earning a livelihood. If refugees can have access to a digital record of their identity, they can start building a new life for themselves and their families.
Jacqueline Musiitwa, a Ugandan-based expert on financial inclusion for vulnerable populations and CIPE partner who was consulted for this article, says it is crucial for agencies that seek to implement such digital payment programs to consider what she calls the "local realities" of the target population. For instance, in cash-based economies, people may not trust digital transactions to work and will immediately rush to cash out any payment they receive in their digital account at the nearest bank. Additionally, in rural areas, the combination of unreliable electricity, far distances to banks and stores, and high rates of illiteracy means that people simply might not have reliable access to technology or cell phones to receive and conduct payments digitally.
The Building Blocks program specifically integrates seamlessly into the lives of refugees in Zaatari camp because the inhabitants are familiar with, and trust, WFP's supermarkets and voucher programs.
Musiitwa also pointed out an intangible barrier to building inclusive societies for refugees: how refugees are viewed by their host countries' governments. In many areas, refugees are viewed as a threat, often isolated in remote areas intentionally, like in Zaatari and Azraq camps. Musiitwa cites the need for those working to increase financial inclusion for refugees to work to change the narrative away from viewing refugees as a security threat and resource-drainers and instead focus on how they are contributing members in society, both culturally and financially.
Building Blocks was developed in WFP's Innovation Accelerator, the start-up arm of the WFP. Most of WFP's programs elsewhere still involve physical food vouchers or cash-based transfers. However, by creating an electronic platform on which to conduct monetary transfers, WFP can eventually eliminate paper cash and food vouchers. WFP launched Building Blocks to reduce the time a recipient must wait to receive cash payments. Previously, days used to elapse from the time the WFP wanted to send cash to the time the cash was received. Now, the monetary transfers happen instantaneously. WFP also sought to reduce intermediary bank fees, especially as banks tend to charge high transaction and administrative fees.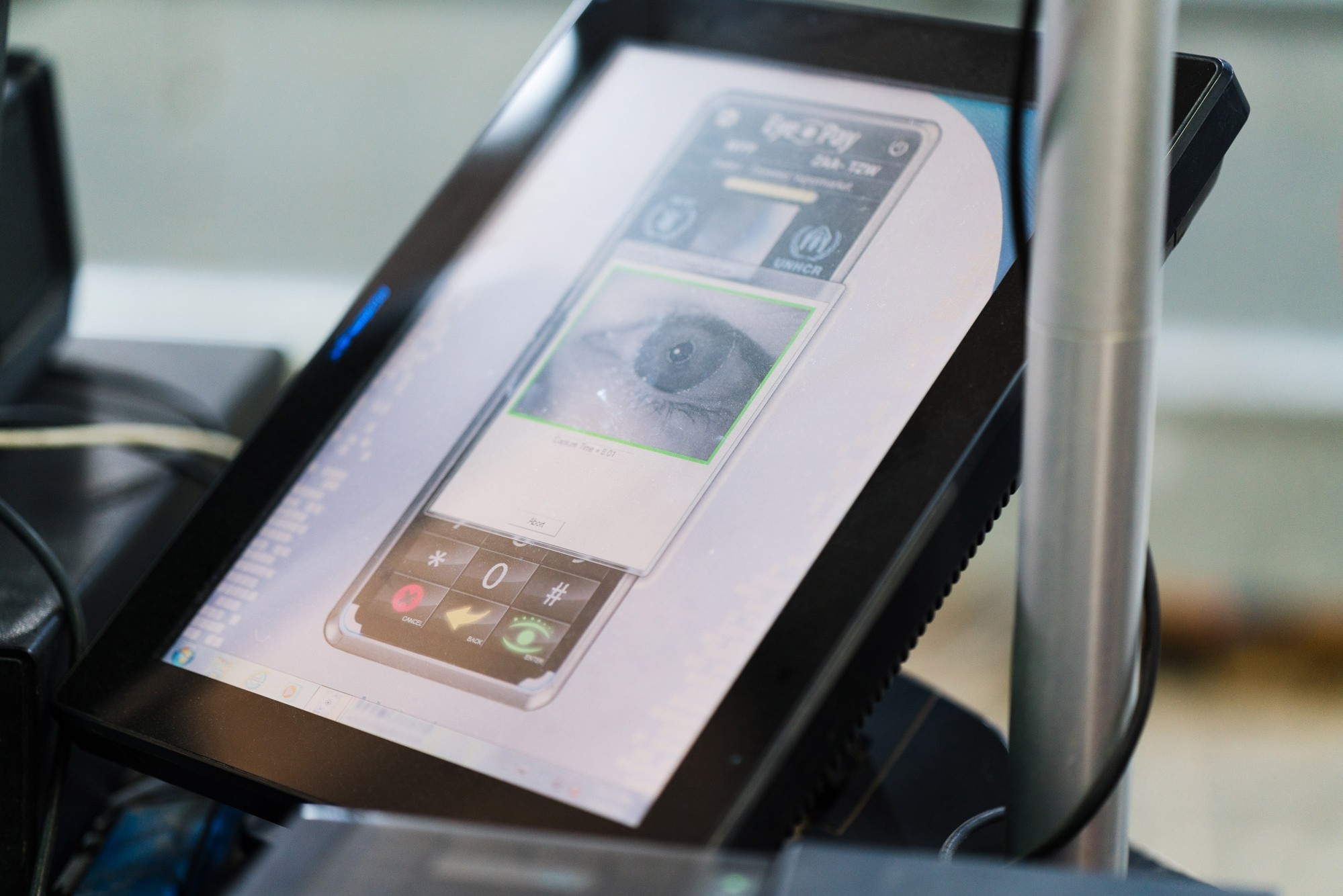 Building Blocks is a step in the right direction toward financial inclusion for refugees, and the program's existence is evidence of the powerful change government agencies can affect when partnering with the private sector. Private technology firms have the know-how to engineer open-source data platforms while non-profits and governments have the reach to implement wide-scale programs. CIPE has worked for over 35 years to bring the public and private sectors together to find locally-driven solutions to create thriving economies, and there is room for such dialogue in the context of financial inclusion for refugees.
Building Blocks serves over 106,000 Syrian refugees in Jordan, has transferred over $23.5 million through 1.1 million transactions, and saves over $40,000 per month in bank transfer fees (WFP cites a savings of 98% of its former bank transaction fees). WFP enlisted a private tech firm as its partner, Parity Ethereum, to create the private blockchain network, but no details about the start-up costs are public. As standard practice, UNHCR collects biometric data of refugees and asylum seekers, but remains cautious of data breaches and leakages. UNHCR allowed biometric data to be utilized in building the blockchain program for Building Blocks, but only WFP oversees the network ledgers that consist of encrypted identifiers for each person.
Since Building Blocks has resulted in creating detailed transaction records for all refugees, it has high potential to come in handy for refugees down the line, the importance of which should not be overlooked.
Eliza Pugh is a Program Coordinator with CIPE's Program Coordination Unit. She visited Zaatari and Azraq camps in April 2019.
Published Date: September 12, 2019