This is Part II of a three-part blog series. Read Part I.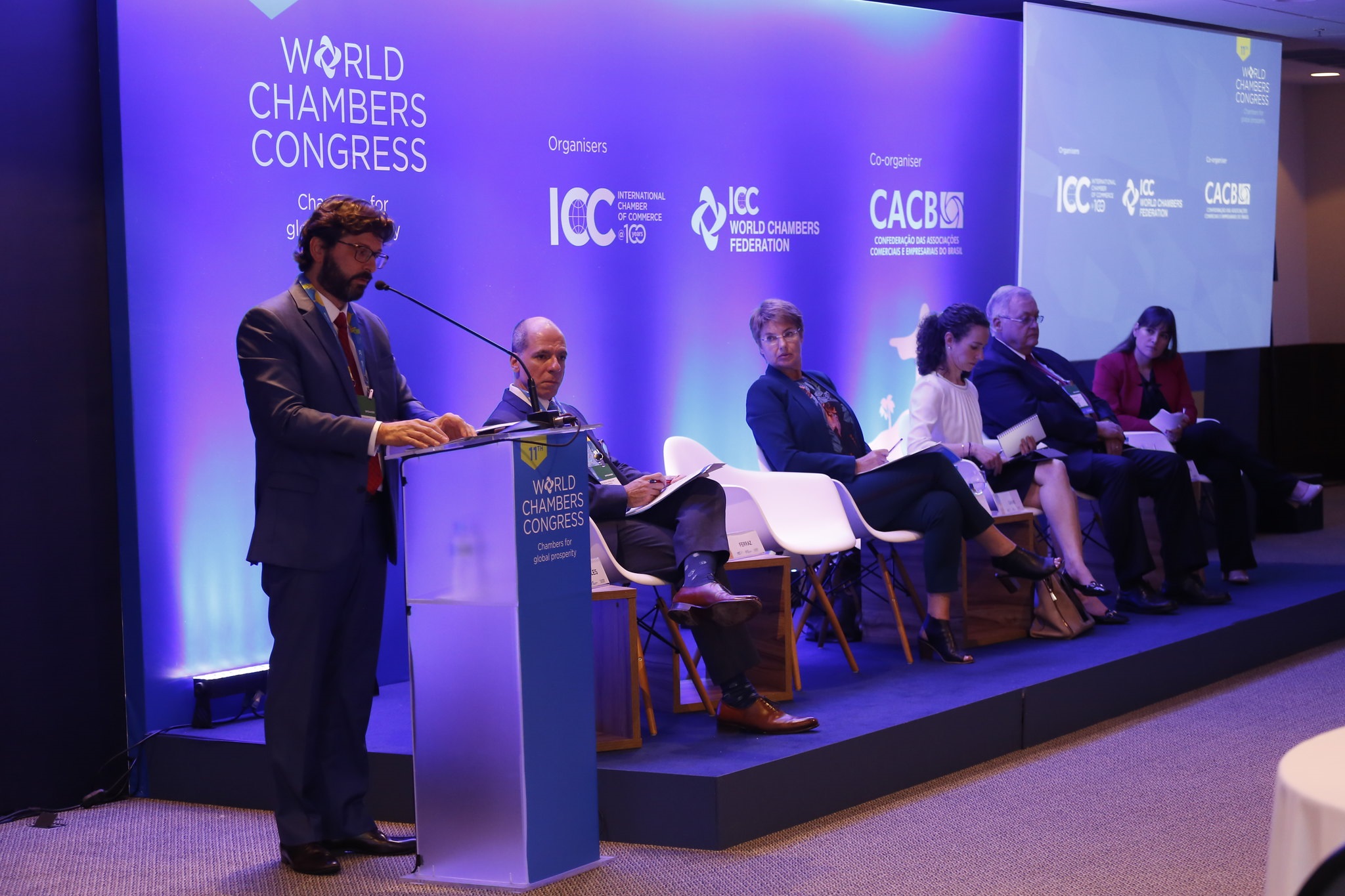 Transparency and fair trade are key for the development of inclusive markets around the world. In addition, 68% of countries around the world point to corruption as a serious problem for economic development because of its effects on business and the larger social costs. The 11th World Chambers Congress (WCC) held on June 12-14 in Rio de Janeiro, Brazil highlighted important advances in anti-corruption programs and policies led by governments and international institutions, but also addressed what the private sector can do proactively, considering that governments typically move at a slower pace.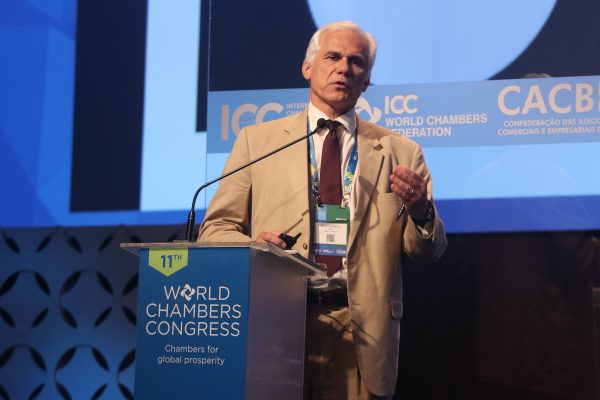 Nicola Bonucci, Director of Legal Affairs at the Organization for Economic Cooperation and Development (OECD), said that not that long ago there was no international organization or code addressing the problem of corruption. Nowadays, not only have anti-corruption programs expanded beyond just anti-bribery programs, but there has also been progress in international cooperation and multi-jurisdictional coordination to combat these crimes.
According to the Getulio Vargas Foundation, Brazilians – the hosts of this year's WCC – perceive corruption as a greater concern than unemployment, violence, and poverty. Such perceptions are evident in many other countries as well. In this context, the Center for International Private Enterprise (CIPE) and the International Chamber of Commerce World Chambers Federation jointly launched the Principles to fight corruption from business associations and Chambers of Commerce at the Congress. The voluntary Principles address a unique set of risks facing business organizations and were formulated with feedback from business associations, chambers, and experts from around the world with an emphasis on emerging markets.
The Congress panelists who spoke about the importance of building transparent markets agreed that the best approach for advancing anti-corruption initiatives is to embed them in the broader rule of law efforts. They also emphasized that it is not enough to focus just on sanctions against companies or individuals who have been found guilty of corruption. While punishment has its place and impunity must be curbed, sanctioned entities should have the opportunity to improve their compliance programs and better address risks rather than being dismantled. If a company fails, it means job losses and economic hardship also for employees who acted with integrity. Therefore, in most cases, these should be space for corrective action.
On the sidelines of the WCC, CIPE also organized an anti-corruption focused meeting for the partners from the region it brought to the event. Delegates from Colombia (myself included), Ecuador, Bolivia, Guatemala, alongside CIPE staff, discussed the common definitions of corruption, the cost it represents to the business environments, and how to deal with it from the private sector perspective. Our discussion revolved around the presentation of CIPE's Anti-Corruption Compliance: A Guide for Mid-Sized Companies in Emerging Markets. One of the main conclusions we reached was that fighting corruption is a matter of sustainability, considering the importance it has for the development of companies and new businesses.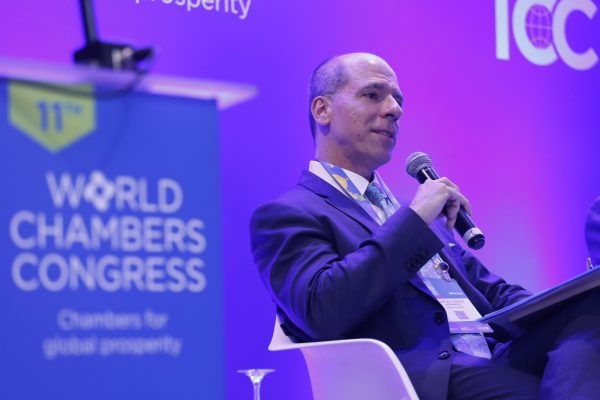 When it comes to building inclusive markets, the Congress also emphasized that it is key to engage small- and mid-sized companies in global business through trade facilitation. CIPE's Deputy Director for Trade, José Raúl Perales, moderated a panel on the role of the private sector as a facilitator of trade beyond borders in developed and developing economies alike. Although the Trade Facilitation Agreement (TFA) of the World Trade Organization (WTO) seeks to give a hand to nascent companies, there are still major roadblocks preventing the expected positive effects to materialize. Some of the main barriers to SME exports include the lack of access to market insights, high logistics costs, the scale required to do business across borders, and difficulties with finding international partners. As a representative of the Brazilian Micro and Small Business Support Service (SEBRAE) stressed on that panel, when companies are created, they are not born with a global vocation. SMEs do not necessarily see the world as their possible market and need support and encouragement to expand their horizons.
Crucially, chambers of commerce can be important partners of SMEs that want to trade globally. They can help boost technology transfers and support provision of robust information systems that decrease transaction costs, allowing SMEs to be part of a trading system that is evolving due to technology advancements and initiatives such as the Global Alliance for Trade Facilitation, a collaboration of international organizations, governments, and businesses led by CIPE, the International Chamber of Commerce (organizer of the World Chambers Congress), and the World Economic Forum, in cooperation with Gesellschaft für Internationale Zusammenarbeit. Chambers of commerce have an important role to play educating SMEs on how to manage change by strengthening their capacities but also by helping shape regulations that affect international trade, technology, and the digital landscape.
Simón Mejía Ochoa is a Specialist in Projects for Development at Jaime Arteaga & Asociados based in Bogotá, Colombia