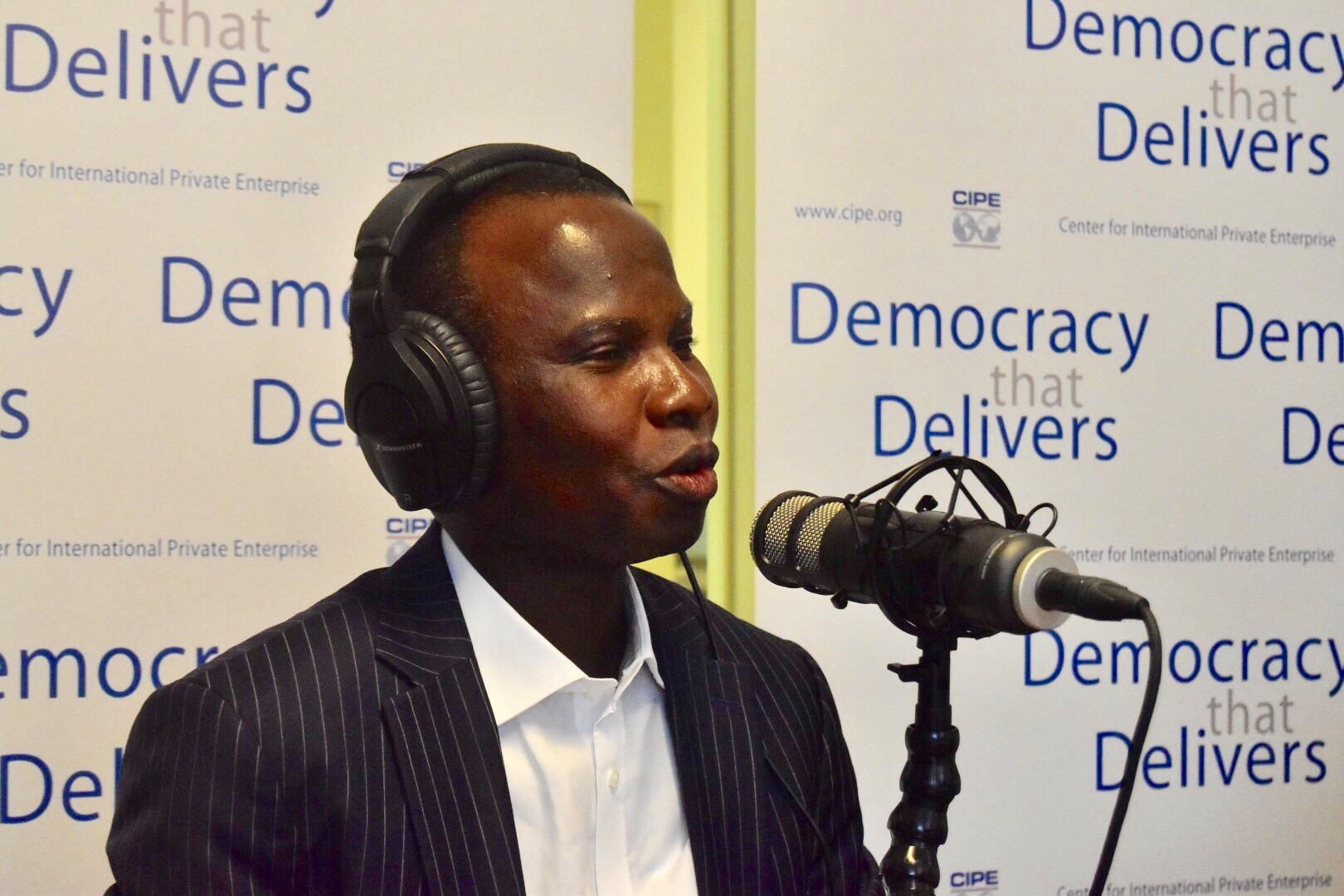 In this Democracy That Delivers podcast, guest Desmond Irabor joins CIPE's Ryan Musser, Program Officer for Africa at CIPE, and host Ken Jaques to discuss the economic and political environment of Nigeria, and some of the most pressing issues CIPE is working on in the country.
Desmond Irabor is a Program Officer at CIPE's Nigeria field office. He has been involved in supporting and leading the implementation of numerous CIPE projects in Nigeria, that include:
Building state-based coalitions in 7states in Nigeria and a national women's coalition that included state business agendas and two election debates (2015 and 2019)
A port-reform project with Lagos Chamber of Commerce and the Organized Private Sector
Building the capacity of the Nigerian Association of Chambers of Commerce, Industry, Mines, and Agriculture (NACCIMA) and developing a chamber accreditation program for Nigerian chambers
Want to hear more? Listen to previous podcasts at CIPE.org/podcast.
Subscribe to the podcast on iTunes or on your Android device.
Like this podcast? Please review us on iTunes.