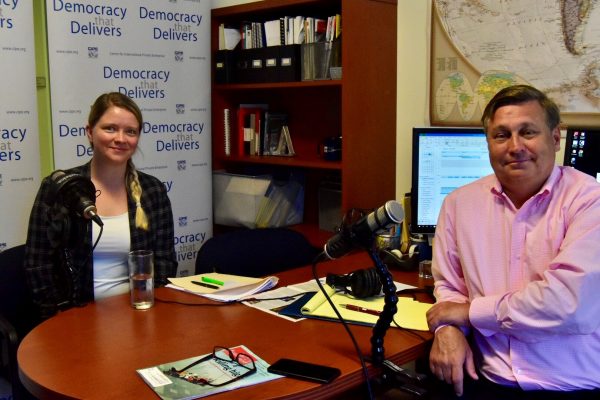 Emily Crain joins us this week on Democracy That Delivers to discuss her recent trip in Geneva, Switzerland, where she attended the Centenary of the International Labour Organization (ILO). Part of the conversations at the conference included the discussion of the convention concerning the elimination of violence and harassment in the world of work. She describes the nuances of the convention with the tripartite system (government, private sector, and workers), and the resulting Convention 190.
Emily Crain is the Director of Fontheim International, LLC, where she manages client relationships and corporate social responsibility initiatives. She also manages programs of GlobalWorks Foundation.
Want to hear more? Listen to previous podcasts at CIPE.org/podcast.
Subscribe to the podcast on iTunes or on your Android device.
Like this podcast? Please review us on iTunes.