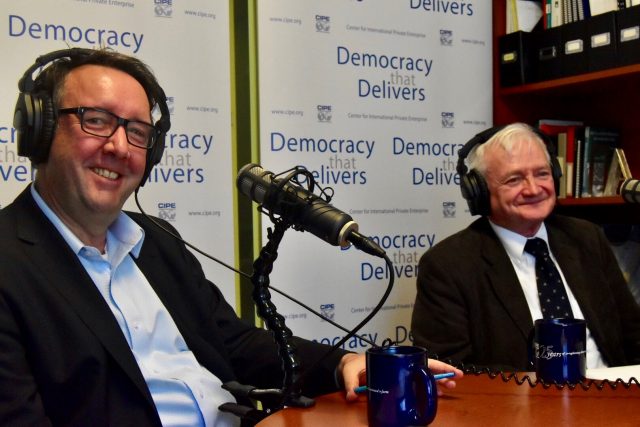 What are some steps to ensure that civil society partners become self-sustaining? This is one of the key questions guests Lars Benson, Regional Director for Africa at CIPE, and Rick O'Sullivan, Principal of Change Management Solutions, aim to answer in this week's episode of Democracy That Delivers.
Lars discusses how CIPE works to promote good governance practices, then O'Sullivan describes what civil society's role in governance is, and how it has evolved.
Want to hear more? Listen to previous podcasts at CIPE.org/podcast.
Subscribe to the podcast on iTunes or on your Android device.
Like this podcast? Please review us on iTunes.