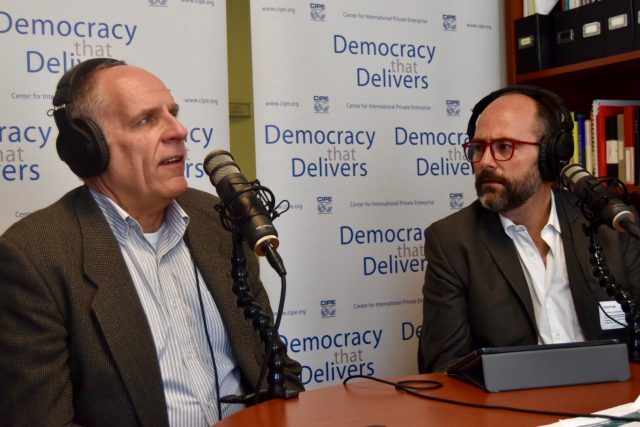 In this Democracy That Delivers podcast, we are joined by partner Jaime Arteaga of Jaime Arteaga and Associates, and CIPE Regional Director for Latin America, John Zemko. Together they discuss their joint project with the Observatory, where an analysis has been developed on the private sector's role in post-conflict zones. Arteaga and Zemko highlight a few post-conflict regions where companies are investing and the feedback this work is receiving. Arteaga also discusses how companies are moving from agricultural work to commercial exchange and tourism in regions where safety has significantly improved.
For more information on the project, be sure to check out the "Guide for Responsible Investment in Post-Conflict Zones." It captures the expertise CIPE has in corporate governance and social investment. This guidebook, unlike others, is aimed at Board of Directors and what they should be thinking before investing in a post-conflict zone.
Want to hear more? Listen to previous podcasts at CIPE.org/podcast.
Subscribe to the podcast on iTunes or on your Android device.
Like this podcast? Please review us on iTunes.
Published Date: April 23, 2019