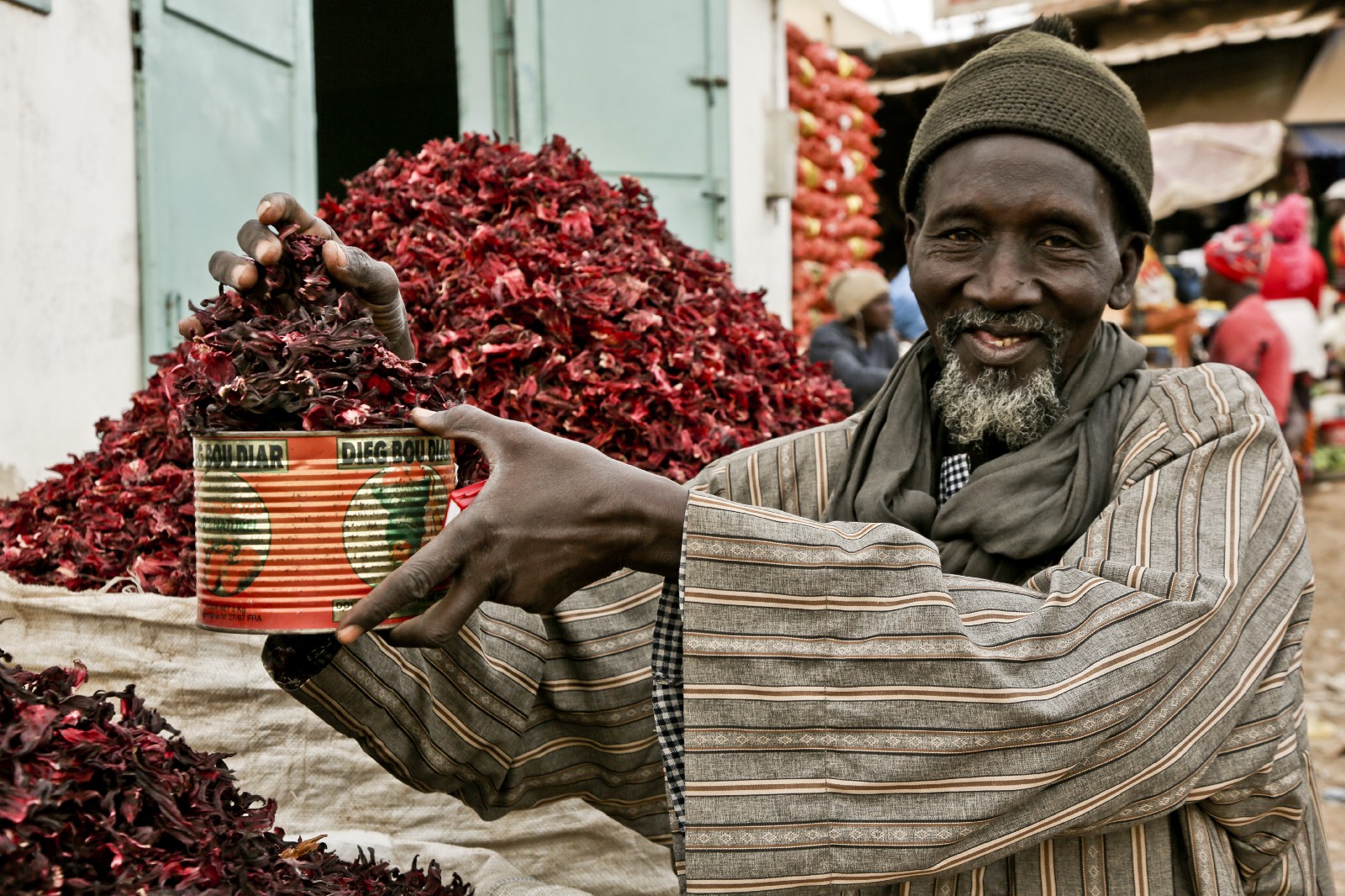 Amidst the bustling streets of Dakar, vibrant markets buzz with activity. Stalls are packed with mountains of peanuts and tomatoes, colorful fabrics, and dedicated traders eager to sell their goods. While the marketplace has remained a stable pillar of Senegal's economy for decades, informal traders spent years excluded from conversations around the future of business in Senegal. For many, L'Union Nationale des Commerçants et Industriels du Sénégal (UNACOIS) has provided the only avenue to have their voices considered in policies that protect and support the wide array of informal traders across the country. From the young man selling onions to the family-run clothing empires that dot Senegal's many markets, UNACOIS has channeled the voices of Senegalese entrepreneurs and commerçants into policy for nearly thirty years.
Building a Movement
In the years leading up to UNACOIS' creation in 1989, a series of extreme droughts caused a mass rural exodus across Senegal. For those newly settled in Dakar, petty trade was one of few options to remain afloat. However, large parts of the trade sector remained under the control of the era's socialist regime, restricting access for many Senegalese people. With nowhere to turn to and a growing sense of exclusion from both the economic system and democratic process, UNACOIS was born.
"People from rural regions who had come to Dakar in search of work had only trade to turn to, but the law did not allow them. So they decided to organize themselves and rise to the challenge of political and economic reform which was fundamental to their survival and their hopes for a better life." — Ousmane Sy Ndiaye, Executive Director, UNACOIS
By the early 1990s, Senegal was beginning to embark on a series of structural adjustment reforms. The fight for trade liberalization was underway, and UNACOIS was on the front lines. When the government did not respond to the plight of small traders, UNACOIS led Senegal's first general strike in 1992. As Ousmane Sy Ndiaye says: "The traders had decided to stand up, no matter the cost."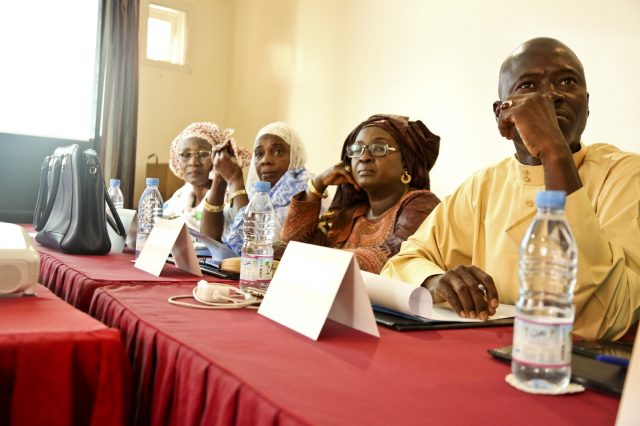 However, there was trouble ahead. UNACOIS' internal governance system was not prepared to handle the rapid growth it experienced, not just in Dakar but across all of the national territory. What is more, the organization faced strong opposition from politicians hoping to destabilize it and rid themselves of a critical voice. This resulted in a particularly low point for the organization in 1997, when internal disputes led to UNACOIS' division into two separate — and fiercely competing — branches.
By the early 2000s, however, it was clear that UNACOIS' split had come at great cost for the nascent traders' movement. Much of the progress made over the previous decade was gradually repealed. With the help of the Chamber of Commerce, Industry, and Agriculture of Dakar (CCIAD), a process of reunification between the two branches began. And while the reconciliation process took time, it paid off — UNACOIS reunified in 2007.
Jump-Starting the Informal Economy
Long before it became a fashionable term in development circles, 'local content' was at the heart of UNACOIS' political mission. The movement's success showed the Senegalese government that illiterate traders were capable of demonstrating an organizational capacity rarely seen previously in the country. UNACOIS was recognized as the first fully autonomous and exclusively local professional organization in Senegal, with a presence across all of Senegal's regions. It was also the first business association that brought together importers, exporters, wholesalers, retailers, and street vendors. From early on, the organization made its philosophy clear: "All members are equal, whether an industrialist or a peanut vendor."
From the beginning, UNACOIS understood the need to give small-scale businesses a greater voice in debates about economic policy. As traders and entrepreneurs themselves, UNACOIS' leadership knew how crucial members of the informal sector were to the national economy of Senegal. They understood the new reality of the Senegalese workforce — that most of the jobs being created in the formal economy were outside of the traditional sectors, and inaccessible to the majority of Senegalese people.
Today, this is generally accepted knowledge. According to Senegal's first economic census, published in 2015, SMEs and informal entrepreneurs represent close to 98% of the Senegalese economy, and traders account for more than half of the country's business entities. Yet for years, it was an uphill struggle for UNACOIS to counter the idea that talking to 'petty traders' was a futile exercise. As a result, UNACOIS worked tirelessly to ensure that their constituents had a seat at the table where the rules of the game were defined.
This engagement has delivered results for UNACOIS' members. Thanks to a number of regulatory agreements with the Senegalese government, the production and trade of domestic produce has expanded significantly: Senegal has become predominantly self-sufficient in its onion production and is moving towards that same self-sufficiency with potatoes. Following a direct request from the President of Senegal, Macky Sall, UNACOIS is supporting the government to remove all barriers to the successful marketing of Senegalese rice. The same type of agreement exists within the oil market, notably peanut oil, where the State and UNACOIS are working to create sustainable conditions for the emergence of peanut seed harvesting in Senegal. UNACOIS has also helped to consolidate the regulation of horticultural markets and brokered a recent presidential decree regulating the establishment of foreign 'grand surface' supermarkets in the country.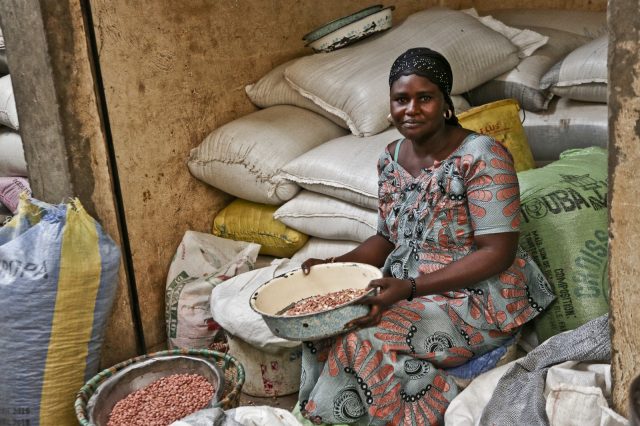 Over the years, this close working relationship has created a climate of trust and constructive dialogue between UNACOIS and the Senegalese government. UNACOIS now enjoys a degree of recognition that gives its members the opportunity to be present in almost all economic decision-making bodies. UNACOIS' leaders have accompanied President Macky Sall on international missions, and the organization is regularly invited to Inter-Ministerial Councils on issues related to business activity, entrepreneurship, financing, and employment.
Looking to the Future
Over the years, UNACOIS has transformed from a network of informal traders into a political force to be reckoned with. Throughout this growth, UNACOIS has received the continuous financial and strategic support of the Center for International Private Enterprise (CIPE). In a reflection on UNACOIS' early days, Mr. Ousmane Sy Ndiaye noted the strong impact that CIPE has had on UNACOIS' evolution: "The first modern computers that I was able to install at the UNACOIS office were purchased thanks to CIPE."
With CIPE's support, UNACOIS was able to put in place a digital client relationship management platform to better serve its members. According to Antony Diatta, UNACOIS' Director of Membership Services, implementing this software is fundamental to UNACOIS' continued success, as it allows the organization to interact easily with its members across the country.
"CIPE's relationship with UNACOIS has been a success because it has helped transform the organization and ensure its impact on Senegalese SMEs. My colleagues and I have a special relationship with the UNACOIS team; we are one team with one motivation." — Haroune Sidatt, CIPE Regional Representative
As UNACOIS continues to grow, it will need to confront the reality of a rapidly changing global economy. The nature of retail trade is evolving dramatically, on the streets of Dakar as much as elsewhere. For Senegal's many commerçants, these changes bring both exciting opportunities and existential challenges. This makes it all the more important to make the voice of the informal sector heard. As Senegal faces the need for economic policies that help the country grow 'from the bottom up,' UNACOIS' members, its leadership, and its partners agree that there is work to be done.
This article, originally published in French with text from Bacary Dabo, was written with the support of the Center for International Private Enterprise (CIPE). All photos were taken by Fatoumata Diabaté.
Translation by Program Assistant for Africa at CIPE, Naomi Sand.