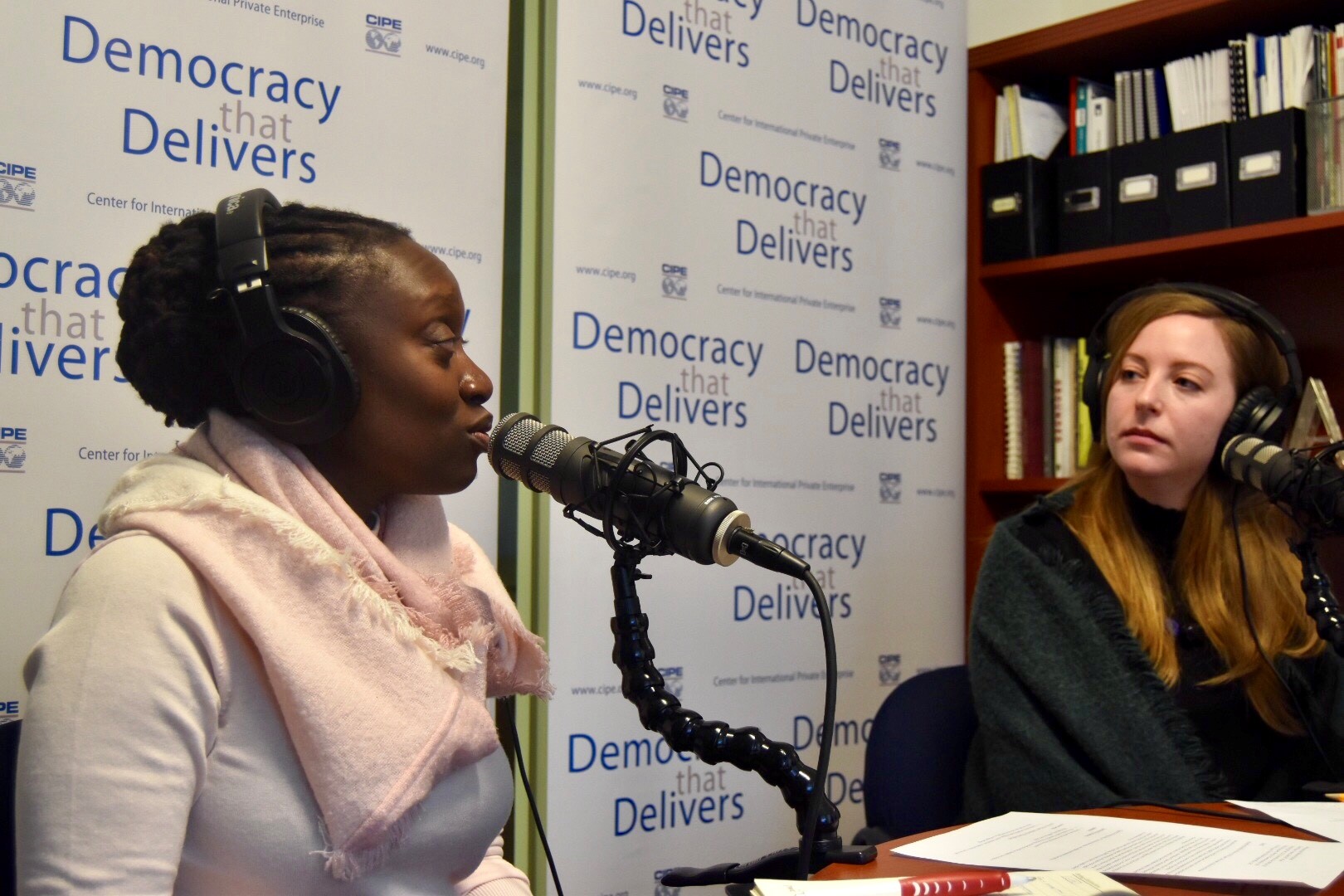 For International Women's History Month, Democracy That Delivers will feature podcasts for CIPE's Center for Women's Economic Empowerment every week of March.
Jacqueline Muna Musiitwa, Esq. is an ICT4D expert focused on East African trade and development. Jacqueline most recently served as the Executive Director of Financial Sector Deepening Uganda committed to improving financial market access and competitiveness. Jacqueline also founded and served as Managing Partner of Hoja Law Group and worked in executive-level positions in various African financial institutions including the Central Bank of Zambia. Jacqueline holds a Bachelor of Arts from Davidson College and a Juris Doctor from the University of Melbourne. She frequently speaks at conferences and opines in the media outlets such as the Financial Times, NPR, CNBC Africa, and others on matters related to investment in Africa. Her most recent article on Project Syndicate Banking on Refugees discusses uses of new technology for financial inclusion of refugees.
During this podcast, Musiitwa, along with Louisa Tomar, Program Officer, Global Programs, and host Ken Jaques, discuss East and Southern Africa's e-commerce readiness, financial inclusion, the digital gender divide, and opportunities and barriers to the 4th industrial revolution in Africa. Jacqueline previously shared her expertise with CIPE at the launch of the Digital Economy Enabling Environment Guide: Key Areas of Dialogue for Business and Policymakers in November 2018.
Want to hear more? Listen to previous podcasts at CIPE.org/podcast.
Subscribe to the podcast on iTunes or on your Android device.
Like this podcast? Please review us on iTunes.